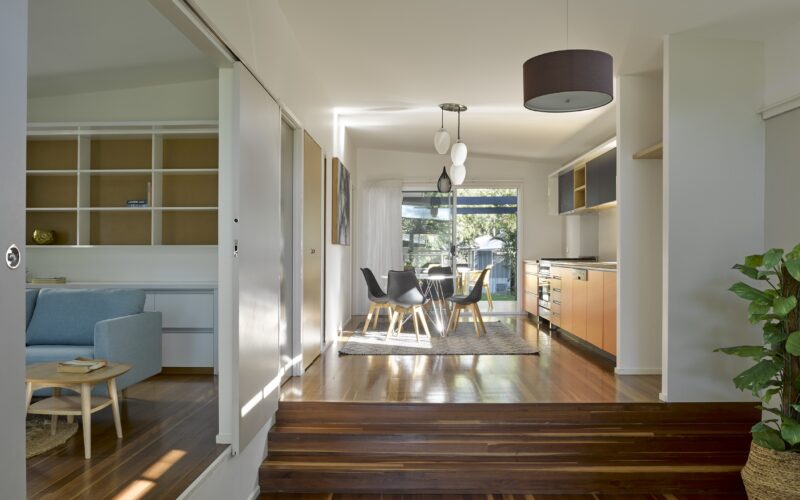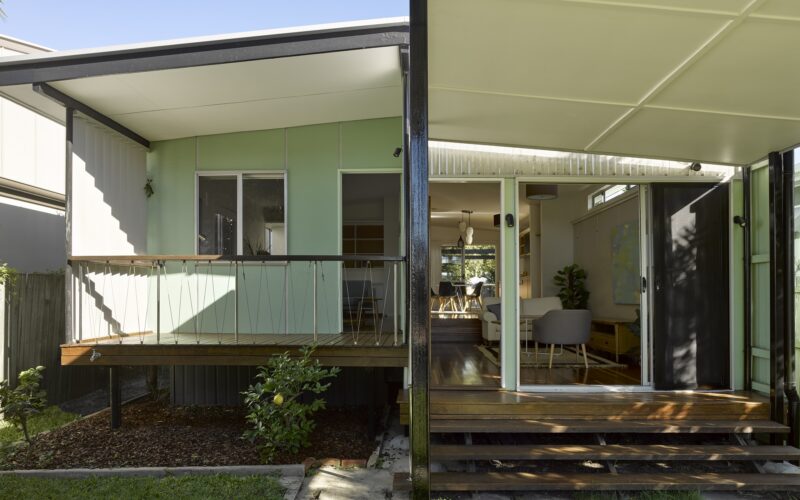 Moffat Beach House
Moffat Beach (address confirmed when booking secured)
Architect:
Tim Bennetton Architects
The client owned the site which contained an existing 1950s beach shack – of a lovely modest scale in a street of what would have been similar houses. We kept the modest scale to the street, converted the garage into a living room and opened up the bedrooms. At the rear we provided a new covered outdoor area as well as an upper bedroom that took advantage of the views and light. Below the new bedroom was a generous combined laundry and bathroom centred around a very special bath. We used large custom-made polycarbonate clad doors so that from the bath one looked out to the existing, very pleasant, established garden. Sustainable features include allnatural ventilation (the owner told us that even the ceiling fan hadn't been required during the recent summer), solar hot water and, importantly, retention and reuse of the existing building. Often this isn't cost effective, and it needs a commitment from the client and architect to pursue this path.
Booking:
Bookings open on Wednesday 13 October at 9am. To secure your booking visit this building page, click on the "BOOK NOW" button and follow the prompts through the Eventbrite website. To ensure a fair allocation there will be a limited ticket allocation per person. Bookings will be taken on a first come, first served basis. Pre-booked tours will book out quickly. There will be no waitlists, so if you miss out, please check back in case others cancel.