There are thousands of buildings across the Sunshine Coast, each one different and special. Have you ever wondered why they were built? Who built them? How were they designed? Or how old they are?

Behind the doors of many of these buildings are amazing spaces to explore and great stories to learn. Sunshine Coast Open House is all about discovering these incredible buildings and getting to know the Sunshine Coast better.
Download the FREE Sunshine Coast Open House Children's Program below or pick up a copy from participating buildings during Sunshine Coast Open House weekend or from the Inspirations Paint stores in Currimundi, Nambour or Noosa.
It's full of amazing sketches and activities by some of the Sunshine Coast's best architects, landscape architects and designers.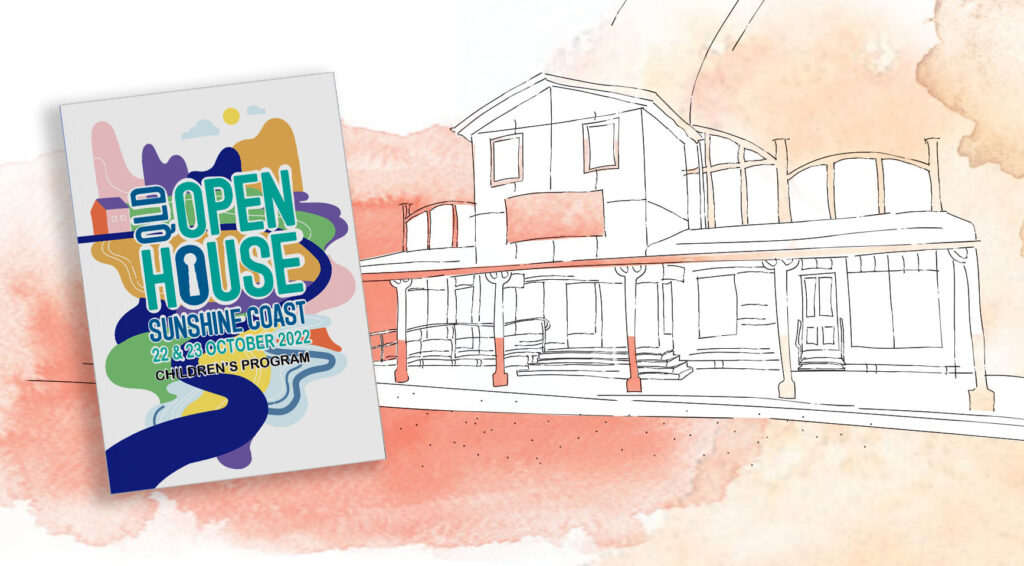 Contributors to the Sunshine Coast Open House Children's Program include:
Bark Architects
Sparks Architects
MODE Architects
Sunshine Coast Council
Inspirations Paint Sunshine Coast
Caloundra Regional Gallery
Heritage Architect Laurie Jones
Graduate of Architectural Design, Kelci Conradsen (Creative Director)
PROUDLY SUPPORTED BY
with thanks to:
Inspirations Paints Sunshine Coast