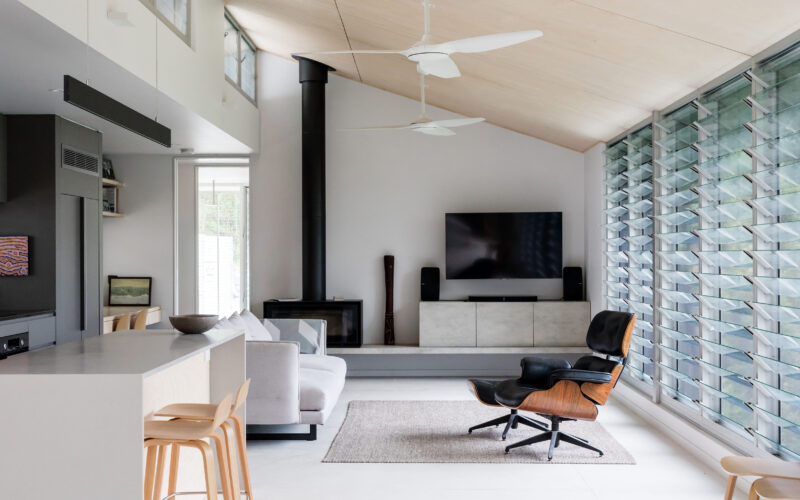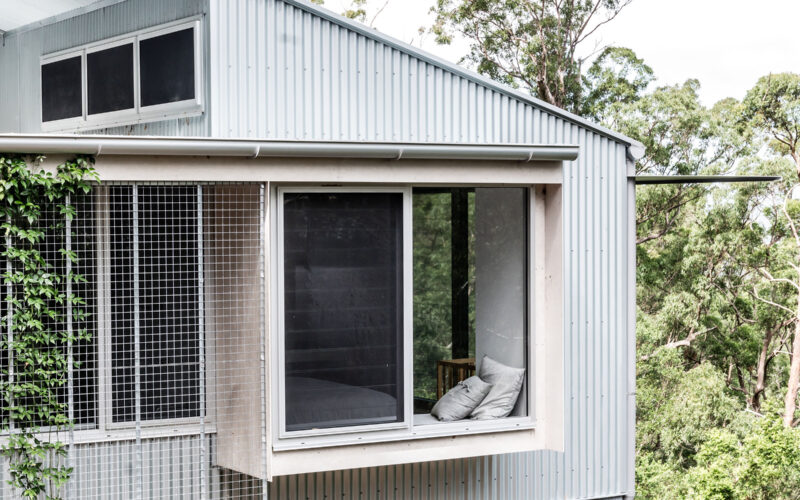 Panorama House
Doonan (address confirmed when booking secured)
Precinct:
Noosa / Noosa Hinterland
Architect:
Bark Architects
Panorama House balances quietly above the steep slope of its densely forested site, capturing generous hinterland views to the south, framed by mature eucalypt trunks and foliage. With southern views comes exposure to the 'southeasterlies', so the orientation of spaces needed to be carefully considered to provide sheltered places from which to appreciate the outlook. As the owners were keen to retain as many trees as possible, rigorous attention to regulations was also required to comply with the BAL 40 risk of bushfire. Embracing these restrictions, the architectural character pays homage to rural structures and sheds found throughout the hinterland, with their simple forms, pared back authenticity, honesty of materials and economy of detail. As an elevated long thin house, all spaces enjoy the view, natural light and cross flow ventilation. Winter sun is welcomed through lofty ceilings and continuous northern clerestories, enhancing canopy views up to the treetops to the north creating an airy 'tree house' feel. The main living and sleeping spaces are connected to selfcontained guest spaces via the central screened 'outdoor room', which allows a view through from the entry ramp and circular concrete plunge pool, an integral experience of arrival and departure.
Booking:
Bookings open on Wednesday 12 October at 9am. To secure your booking visit this building page, click on the "BOOK NOW" button and follow the prompts through the Eventbrite website. To ensure a fair allocation there will be a limited ticket allocation per person. Bookings will be taken on a first come, first served basis. Pre-booked tours will book out quickly. There will be no waitlists, so if you miss out, please check back in case others cancel.