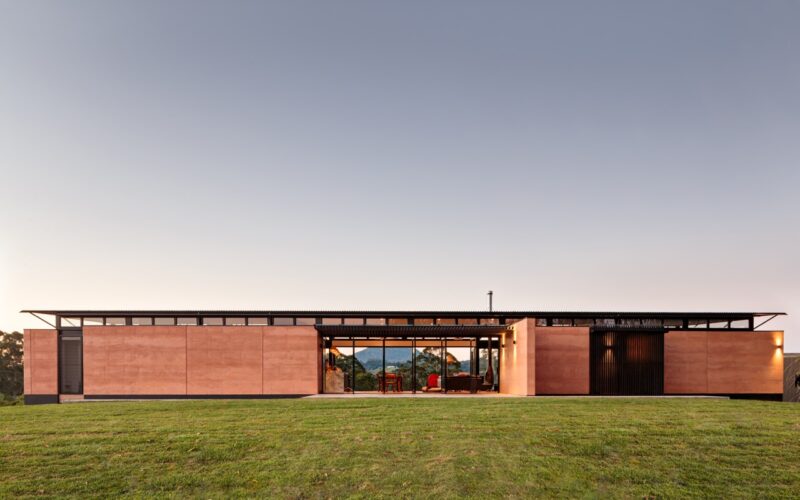 Avonlea
Eumundi (address confirmed when booking secured)
Precinct:
Noosa / Noosa Hinterland
Architect:
Robinson Architects
Freshly completed, Avonlea stands on a commanding, elevated site of almost three hectares in the centre of the market town of Eumundi. Built for a young family, the new house is named after the majestic Queenslander that occupied the site for over 100 years before sadly burning to the ground in October 2009. Avonlea has been sited at right angles to the top of a majestic and ever changing vista of Cooroy Mountain – also its northern aspect. The Eumundi district's distinctive red earth is showcased in the beautiful, tactile rammed earth walls that, together with a restrained material palette of steel and glass, form the long linear structure. Planning is simple, with open plan living, bookended by private and sleeping zones at each end.
Booking:
Bookings open on Wednesday 11 October at 9am. To secure your booking visit this building page, click on the "BOOK NOW" button and follow the prompts through the Eventbrite website. To ensure a fair allocation there will be a limited ticket allocation per person. Bookings will be taken on a first come, first served basis. Pre-booked tours will book out quickly. There will be no waitlists, so if you miss out, please check back in case others cancel.