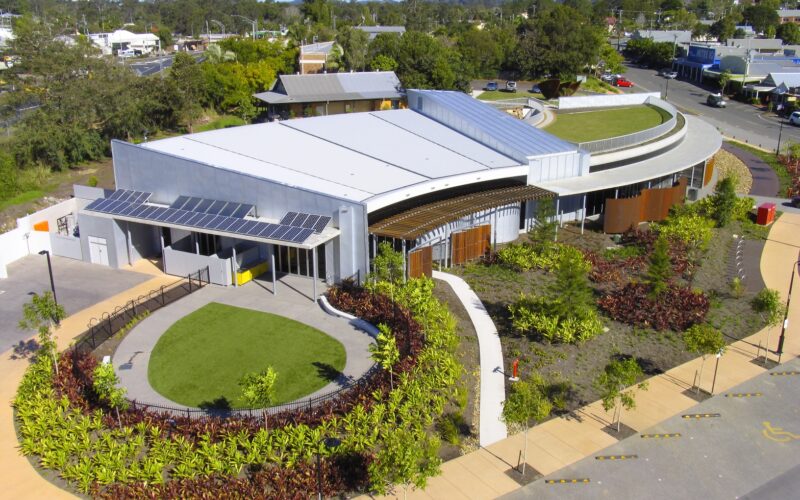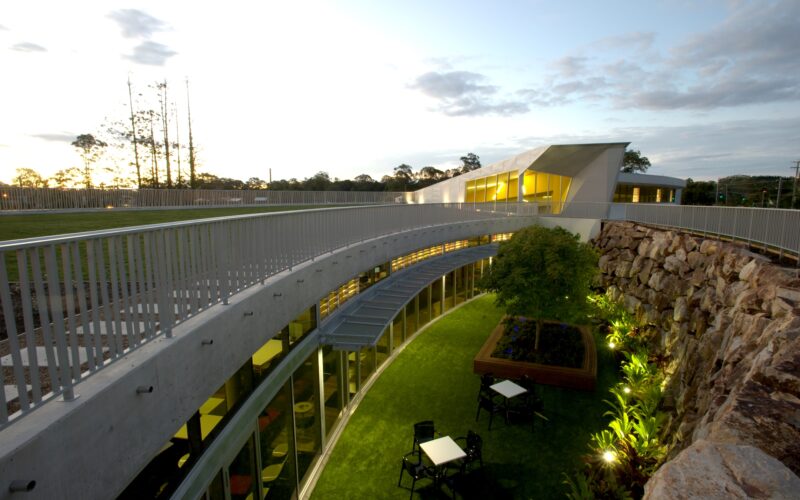 Cooroy Library
Address to be announced.
Precinct:
Noosa / Noosa Hinterland
Architect:
Brewster Hjorth in association with Robinson Architects
In 2016, Cooroy Library was voted one of Six of the World's Coolest Modern Libraries by TheUrbanDeveloper.com, a property and urban development industry news website. Cooroy Library, a branch of Noosa Library Service, was built in 2010 and designed by Brewster Hjorth Architects. The vision was to build and create a place to capture the heart of the community. This award winning building incorporates many environmentally sustainable design elements as well as providing a functional vibrant community space and place. Cooroy Library inspires and nurtures the community's recreational, educational, cultural, social and creative needs. The building's bright, bold and modern interior design merges seamlessly with several outdoor areas highlighting unique features such as the sunken courtyard and rock wall, the natural grassed rooftop and the curved lines of the building built into the natural landscape. Cooroy Library is a building that creatively mixes traditional and contemporary functions of a library for the future.