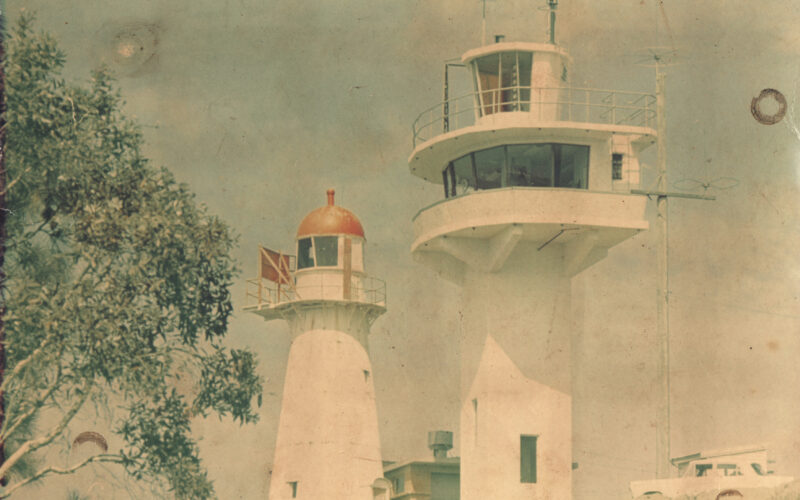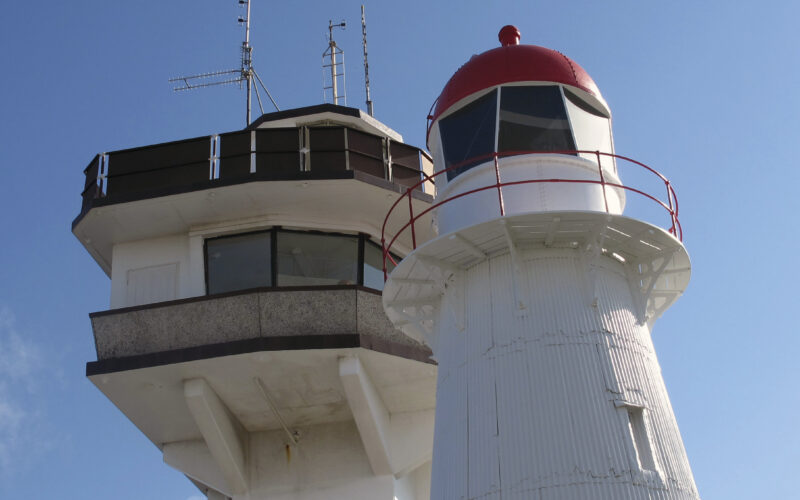 3. Caloundra Lighthouses
Lighthouse, 3 Canberra Terrace, Kings Beach
Open:
Saturday // 10:00 am - 4:00 pm
Tours:
Rolling guided tours.
Tour Size:
6 people per tour
Tour Tip:
30 minutes approximately per tour
Architect:
1896 Lighthouse - Cullen (Engineer) // 1968 Signal Station - Queensland Department of Harbours and Marine
Wheelchair Accessible:
No
The Caloundra Lighthouses mark the entry to the North West Channel, the main shipping route into Brisbane.
The 1896 lighthouse was constructed with a timber frame and corrugated iron cladding, a construction type unique to Queensland lighthouses. In 1968 it was replaced by the Signal Station, Light and Radar Installation, a reinforced concrete structure. The two sat side by side until 1970 when the 1896 lighthouse was relocated to Golden Beach. It remained there for 29 years. After the Signal Station was decommissioned due to changing technology, the 1896 lighthouse was restored to its original position. It is Caloundra's oldest building.
There are spectacular views to the shipping channel, Moreton Island and the Glass House Mountains. Caloundra's European history is closely linked to the story of the lighthouses, and the two buildings provide evidence of the history of lighthouses from both ends of the time scale.

Booking:
No Bookings Required