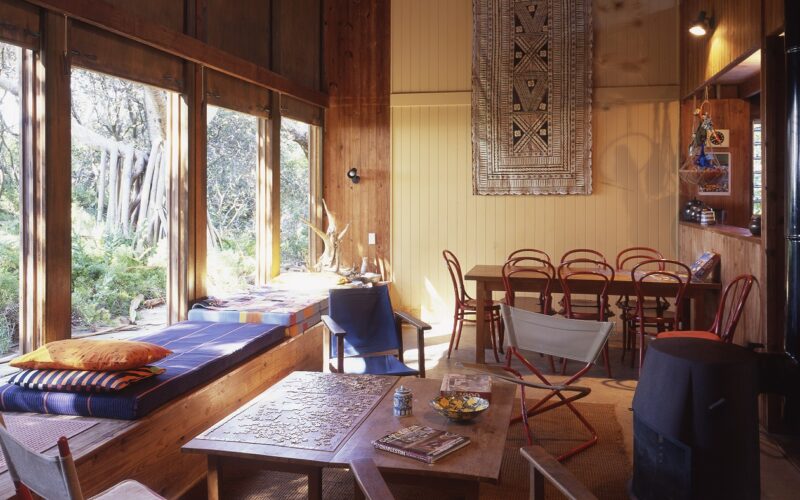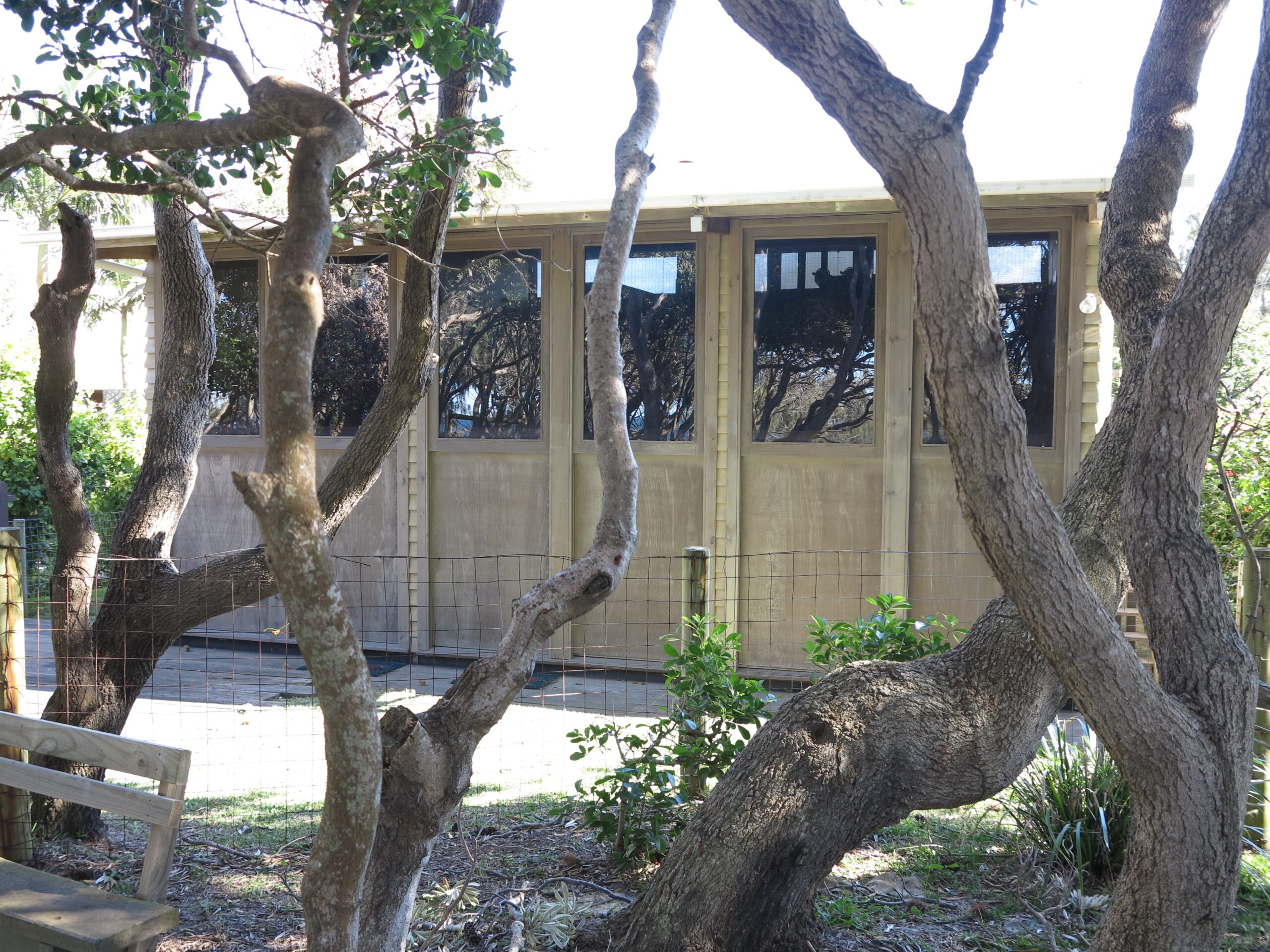 5. Wilson Beach House (Dicky Beach House)
Bookings open on Thursday 5 October at 12pm
Open:
Saturday // 12:00 pm - 3:00 pm
Tours:
Saturday // 12:00 pm, 12:45 pm, 1:30 pm, 2:15 pm
Pre-booked guided tours
Tour Size:
20 people per tour
Tour Tip:
30 mins per guided tour
Wheelchair Accessible:
Limited accessibility
"Metaphorically, the beach house also acts like a treasure chest: opening up to its owners during summer while remaining an elusively sealed object for curious architecture students out to pay homage during winter."

Monument Magazine, Residential Special 2005
Built as a holiday house and located on a dune on the Pacific Ocean front, this small timber house at Dicky Beach was built as a "robust box" that contained "all the requirements including the car in a large open interior space". Designed by John Railton, a pivotal figure in Queensland architecture, and built in 1969, the Wilson Beach House is one of the few Railton houses in its original state.
A small treasure and an example of regional Modernism, Railton's house combines the Modern gesture of double-height volume nearest the beach, with a wall of six large double hung windows with solid panel and glass compartments tall enough to walk under. Hopper windows and louvre panels provide ventilation on the other walls. Finishes were almost "packing case" in nature with sawn Oregon weatherboard cladding Hessian lining straw board ceiling and concrete floor.