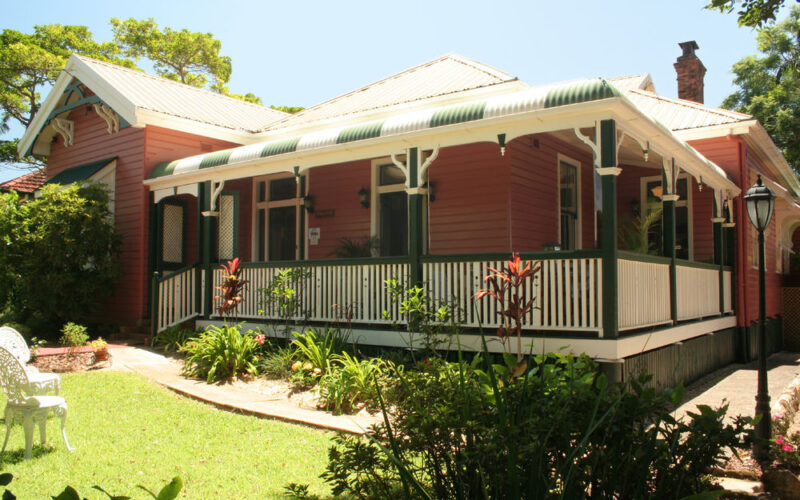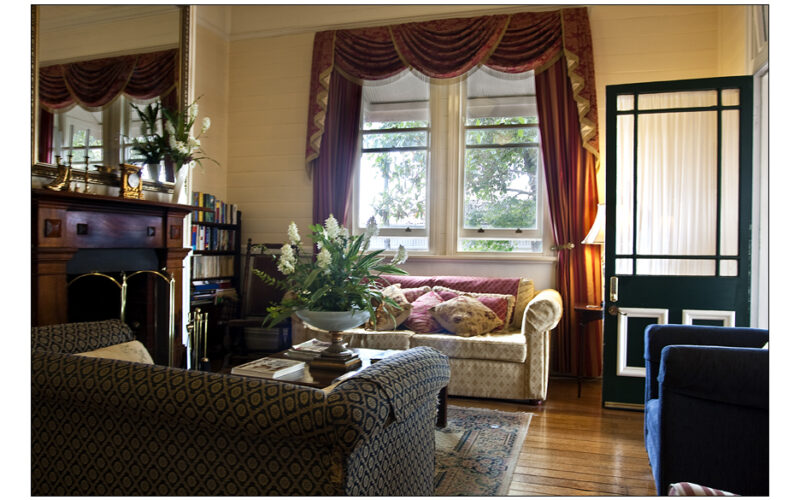 Maleny Lodge
58 Maple Street, Maleny
Type:
Commercial / Residential
Architect:
Harry Bate and Samuel Sallaway
Today known as the Maleny Lodge Boutique Hotel, the building was designed and constructed in approximately 1909 by Maleny locals, Harry Bate and Samuel Sallaway, for the so-called father of Maleny, Alfred Cooke. The property then known as "Rosedale" was the town residence of Mr Cooke and his family of nine children up until the 1930's when it was converted to a guest house and it has been used for this purpose subsequently. The Maleny Lodge is a significant example of both an early 20th century house in Maleny, in addition to evidence of the development of the tourist industry in Maleny from the 1930's. The current building features seven bedrooms complete with ensuites, each containing antique furniture and furnishings in keeping with the Federation era. The opulence of the building is confirmed by its planning around a long hall leading to the formal living room complete with rich timber detailing and Art Nouveau/Federation styling.