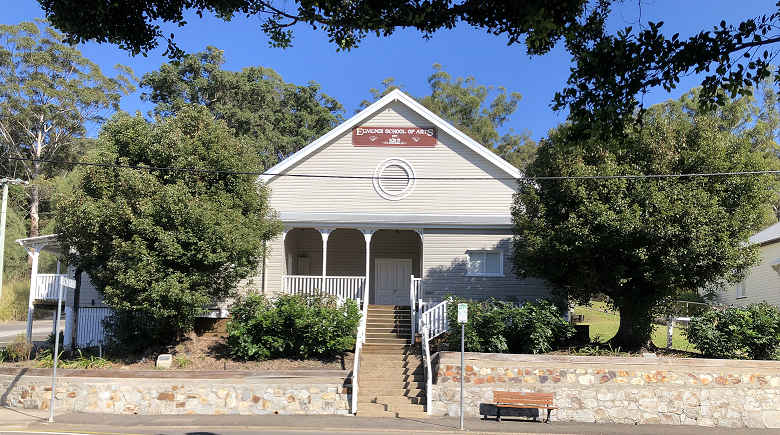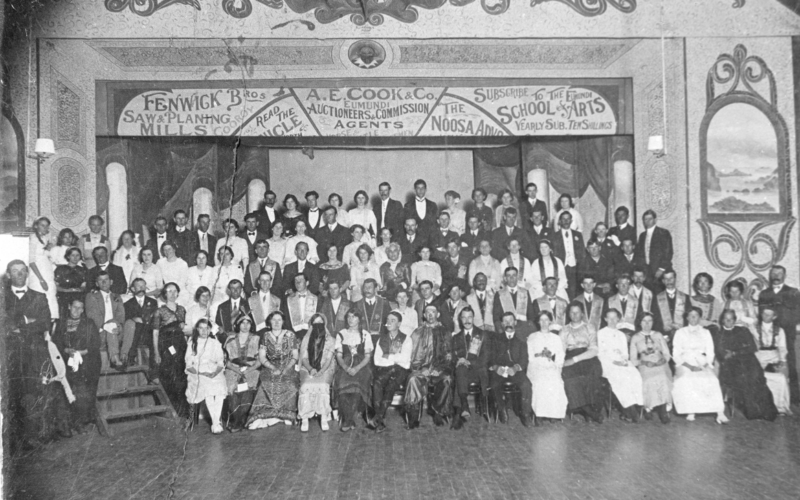 Eumundi School of Arts Hall
63 Memorial Drive, Eumundi
Architect:
Plans were drawn by W. Fenwick of Cooroy and the Hall was built in 1912 by W. Bytheway of Gympie. Numerous renovations with the latest in 2019 by Ecolibrium.
Awards:
2019 - Winner of 'Alterations/Additions, Public Buildings' & Sunshine Coast 'Best Heritage Design' (New or Alterations/Additions). - Building Designer's Association of Queensland State Awards
The Eumundi School of Arts Hall was the hub of activity in Eumundi for decades. Today, it still remains a central place for meetings, theatre, concerts, and other recreational activities. The first hall was constructed in 1908 before being replaced by a larger structure on the same site in 1912 using locally felled and milled timber. The hall was immediately used for multiple purposes – roller skating, euchre tournaments, town meetings, and as a library. It became a recruiting centre during the First Word War. Movies were shown in the 1920s, followed by "talkies" during the 1930s, which remained a great distraction through the Second World War and were enjoyed weekly up until the 1960s. Balls, dances, and plays were frequently held and performed at the hall. Sports competitions were also enjoyed in the building, including boxing, badminton, and indoor bowls. Tae Kwon Do lessons are held at the hall today. Termite damage caused the lower floor to be removed in 1967. The hall is maintained in trust by the Eumundi and District Historical Association (EHA), which renovated the building in 2019. Storage for the Eumundi Museum was added to the rear in 2020.