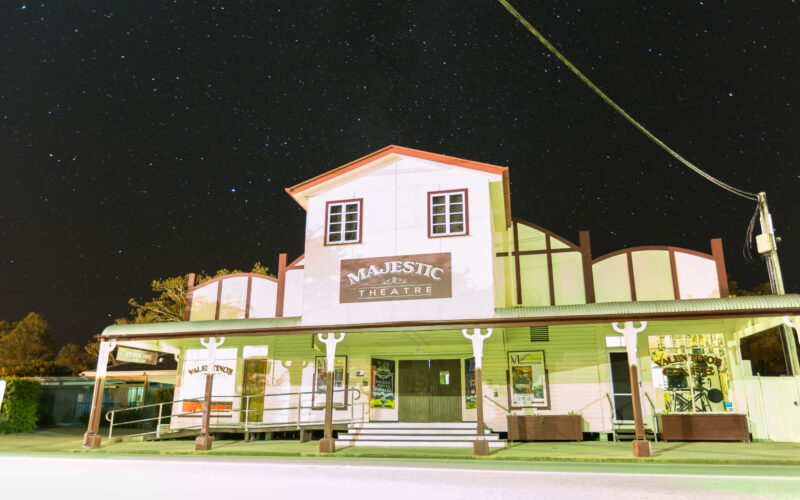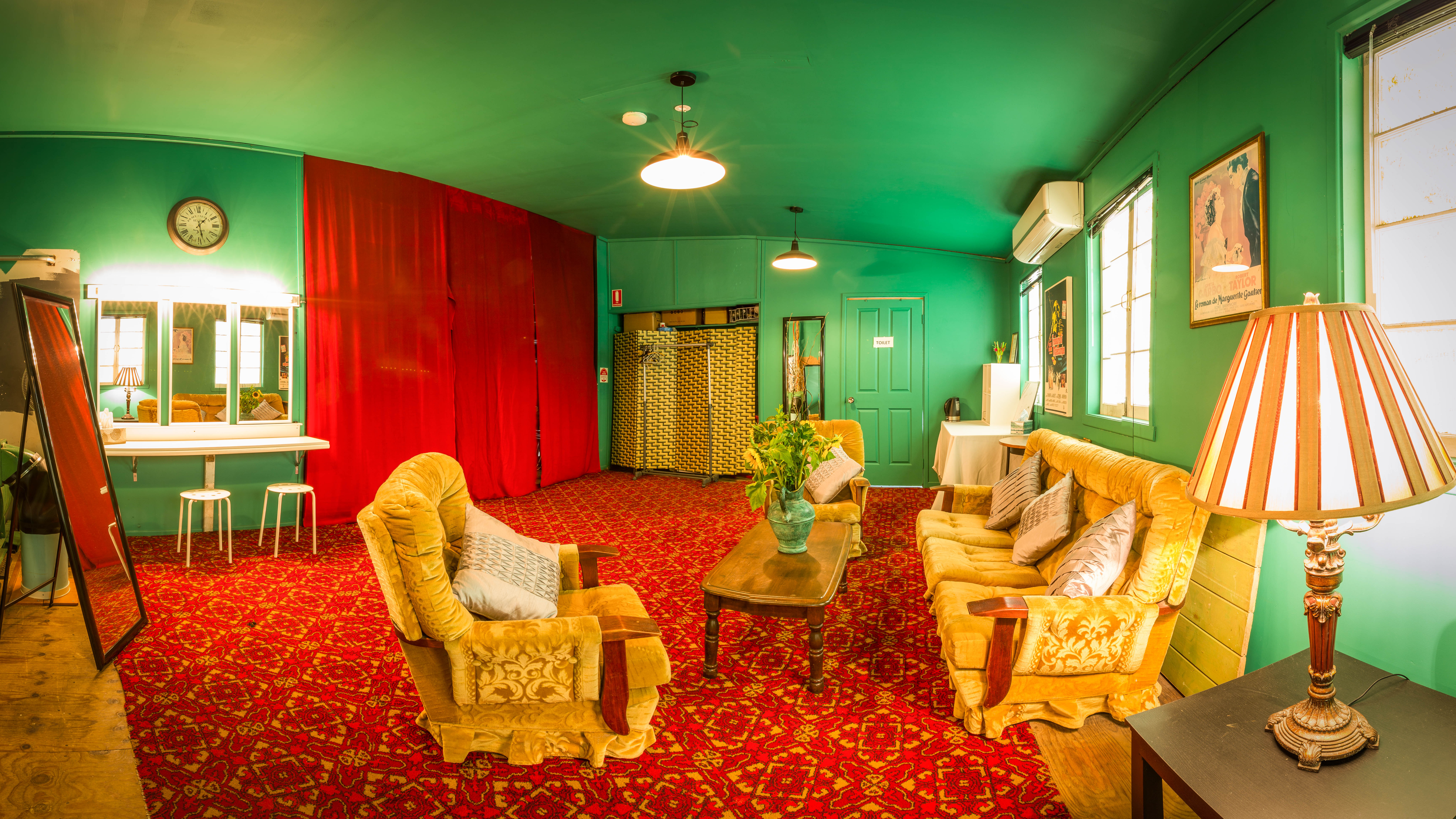 22. The Majestic Theatre
3 Factory Street, Pomona
Precinct:
Noosa Hinterland
Open:
Saturday // 9:00 am - 4:00 pm
Self-guided access with volunteer guides
Tours:
FREE Silent Movie screening at 12pm with live organ accompaniment. Tours with volunteers throughout the day
Tour Tip:
FREE Silent Movie screening at 12pm with live organ accompaniment.
Wheelchair Accessible:
Yes
The Majestic theatre is one of the few pre-World War II picture theatres remaining in Queensland that have not been demolished or adapted to other uses. It is also Australia's longest continuously operating picture theatre and the world's longest continuously operating silent film theatre.
The Majestic Theatre was originally built as a social hall with attached shops in 1921. Despite the building being extensively restored and refurbished in 2006, the timber and fibrous cement sheeted building is still a rare, and functional, example of a pre-World War II country hall that was converted into a picture theatre.
The hall was designed to serve several functions: to show silent movies, for vaudeville productions, and to act as a social centre for the town. Over time it served as a venue for dances, balls, concerts, and wedding functions, roller skating, boxing, and church services. Constructed of unseasoned milled hardwood, the hall was about 12 metres wide by 18 metres long, with seating for 198 people. It included a sprung dance floor of inch crow's ash timber, still extant today, and was raised on stumps to avoid flooding. In the mid 1920s a supper room was added to the long southeast elevation of the hall, and this section was later extended to the northeast.
The enduring appeal of the theatre building lies in its unique and traditional furnishings and fixtures. The Majestic Theatre is home to a 1937 Compton Organ which has recently enjoyed a six-year restoration. The organ, one of only four organs of its kind in the country, features over 750 bellowing pipes.