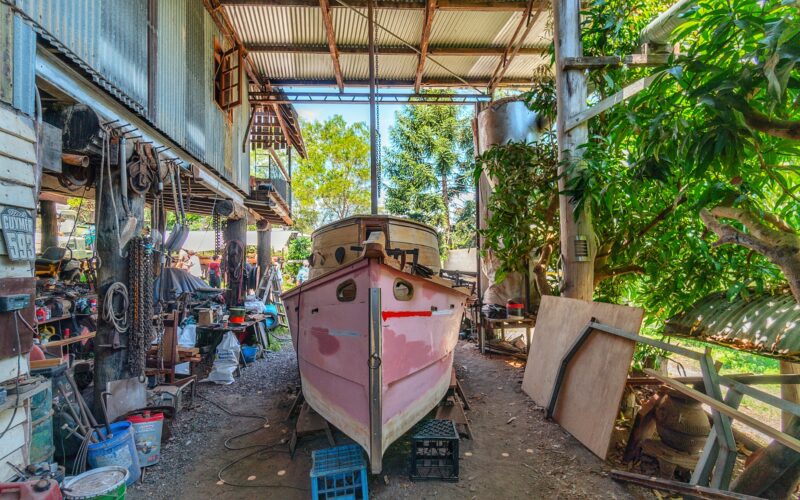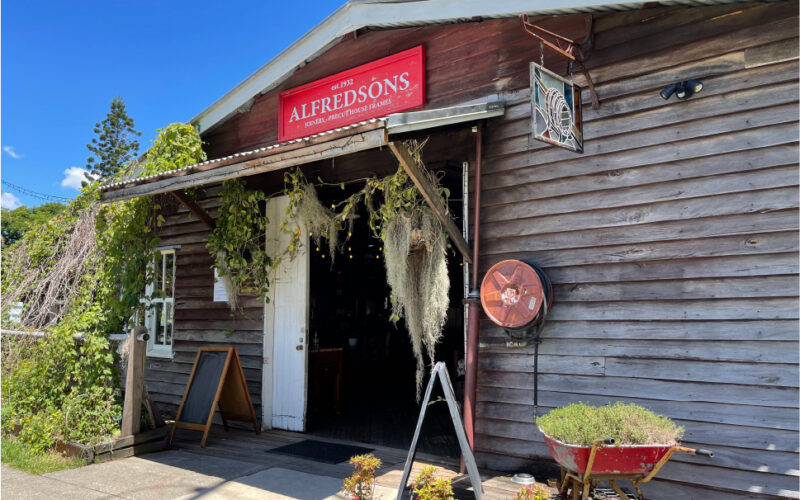 23. Alfredson's Joinery
28 King Street, Cooran
Precinct:
Noosa Hinterland
Open:
Sunday // 11:00 am - 4:00 pm
Tours:
Sunday // , 11:00 am, 12:00 pm, 1:00 pm, 2:00 pm, 3:00 pm
Pre-booked guided tours
Wheelchair Accessible:
Limited accessibility
The railway arrived at Cooran from Gympie in June 1889, which helped the district to develop as an agricultural and timber centre. Shops were built along King Street opposite the railway line.
Alfredson's joinery, pre-cut house fabrication workshop and sawmill (former), was built and expanded between 1933 and the 1950s. It produced at least 1,200 pre-cut houses by the mid-1960s.
The building is 65 metres long and 13 metres wide over three levels - the former joinery workshop at street level, the former pre-cut house fabrication workshop to the middle and the sawmilling area at the lower level.
The pre-cut house business ceased in the mid 1980's and subsequent owners sold off most of the equipment. The first floor fronting King St has been used for a variety of businesses and is now Noosa Hinterland Brewing Company.
Since 1990 Al Guymer's use of the building for his joinery workshop, and as a base for his building and demolition work, is a fortunate coincidence which maintains a similar use and aesthetic which complements the historic use of the building.
Guymer's large collection of historic woodworking tools and general construction equipment adds another layer of significance.