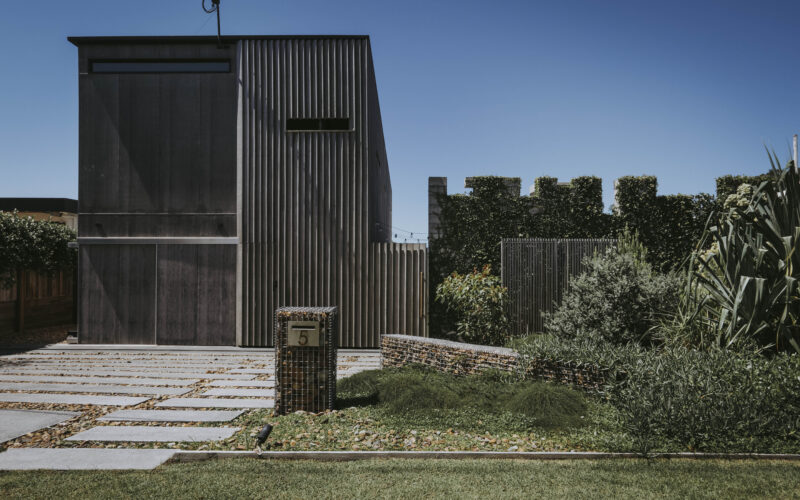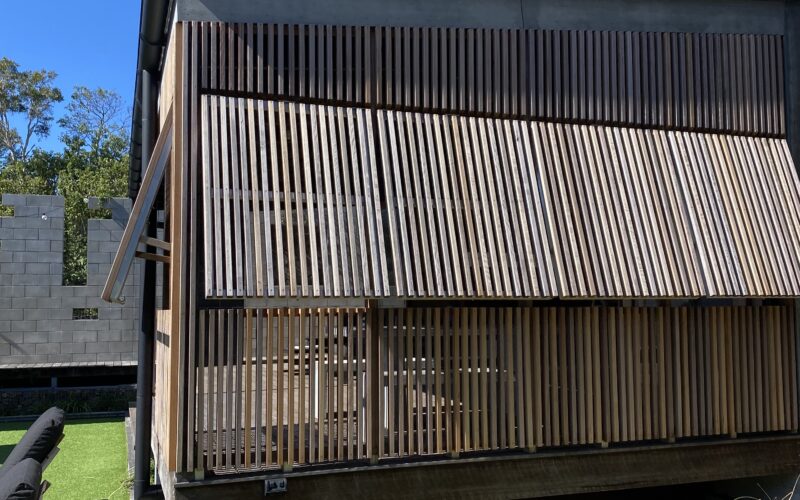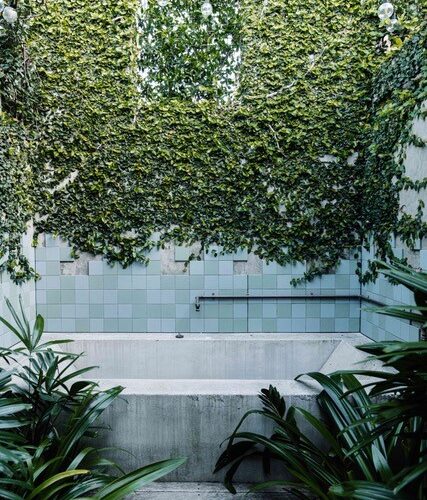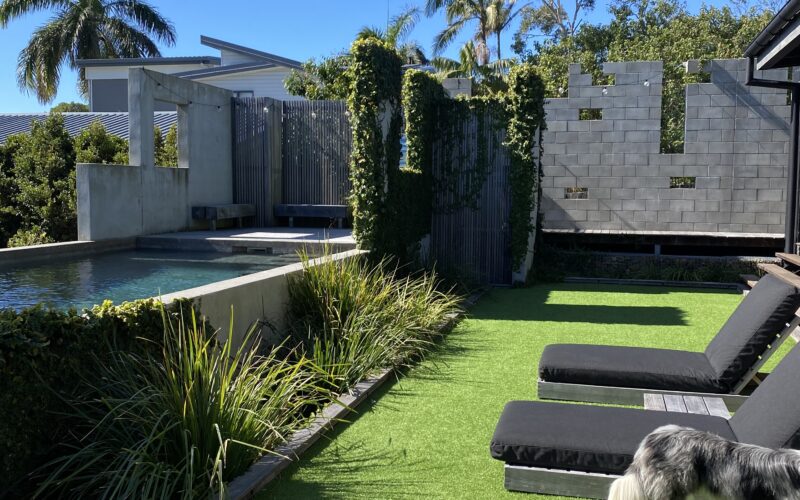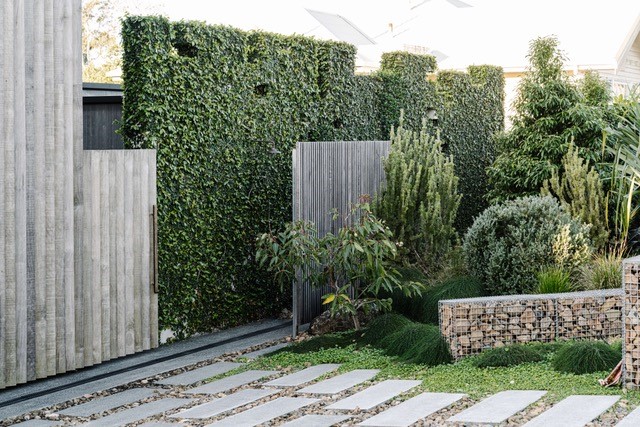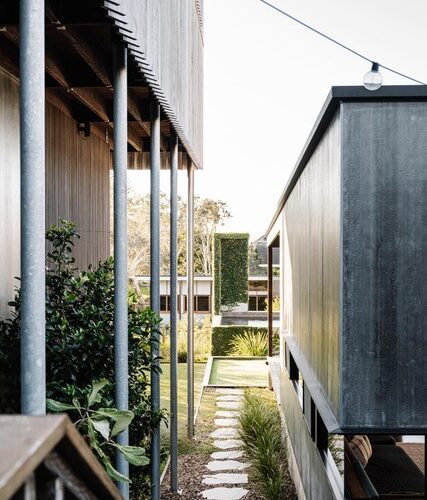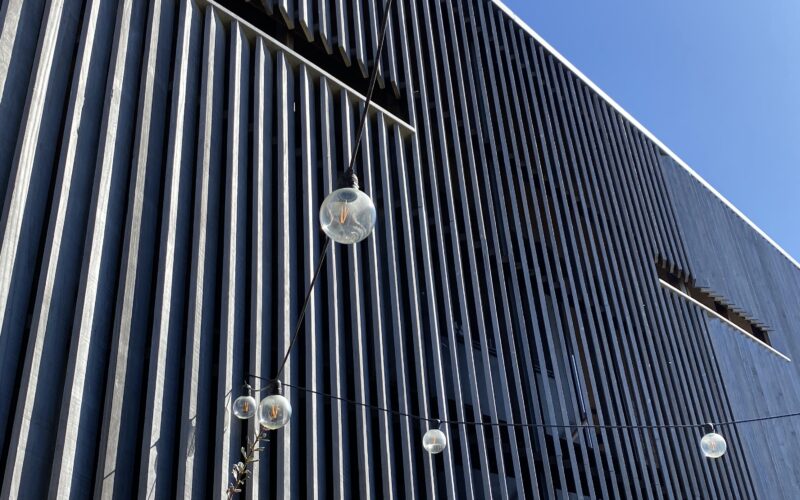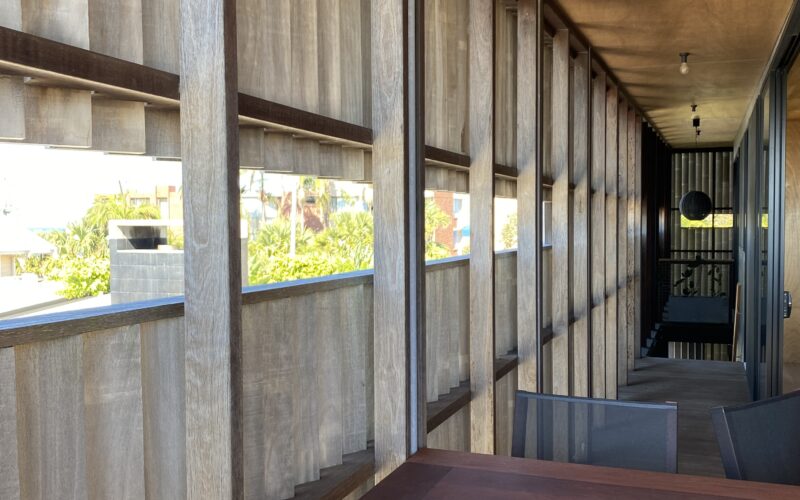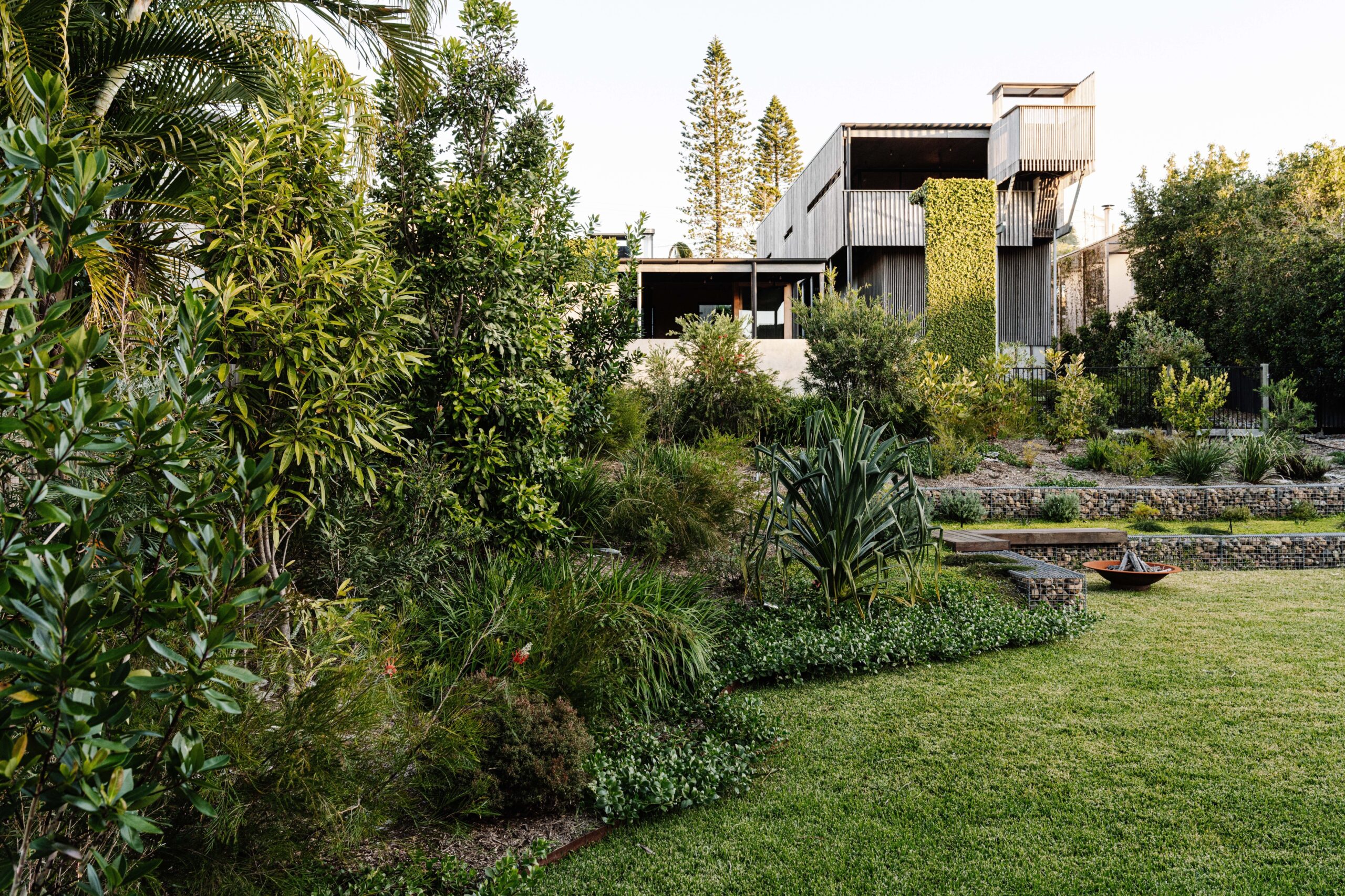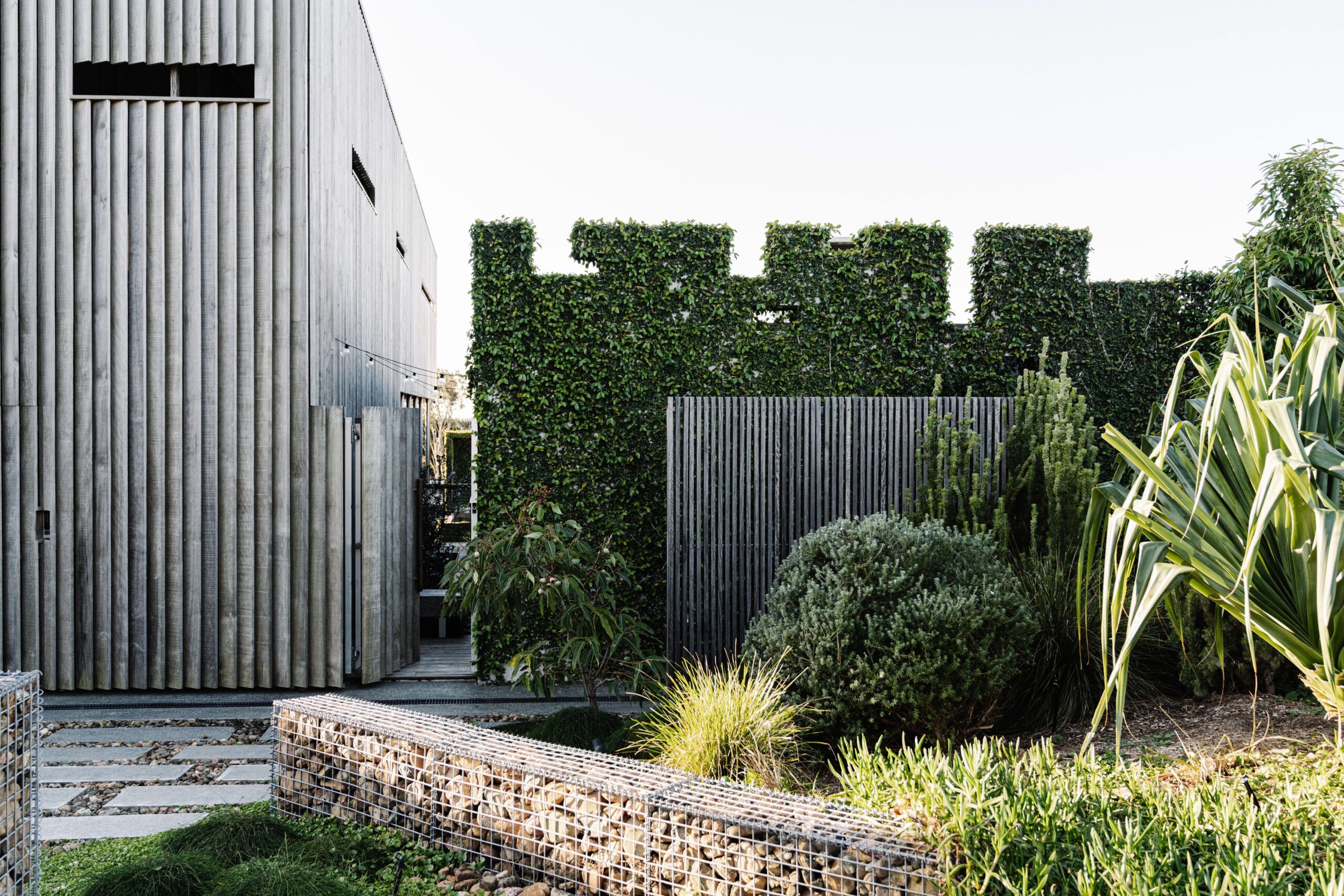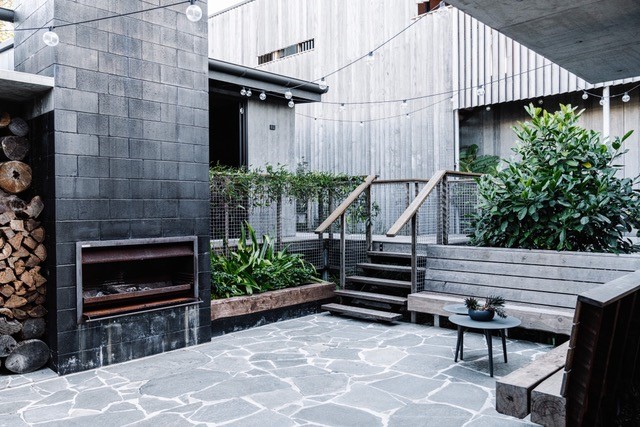 1. Banksia House
Bookings open on Thursday 5 October at 12pm
Open:
Sunday // 11:00 am - 3:00 pm
Tours:
Sunday // 11:00 am, 12:30 pm, 2:00 pm
Pre-booked guided tours with the architect and landscape architect
Architect:
Majstorovic Architecture and 7b Landscapes and Interiors
Wheelchair Accessible:
Limited accessibility
Banksia House was conceived as a holiday home that embodies everything that you need and nothing that you don't. The home was envisaged as a series of structures spread over the large block and hugging the natural ground level, with indoor and outdoor spaces inextricably linked and given equal importance.
The architectural brief invited a design process where architecture and landscape are developed simultaneously, resulting in a cohesive overall design. Built forms and gardens share a robust, natural materials palette, with an honest expression of finishes and elegant construction details.
Internal spaces have a minimal footprint and generous volumes, with a strong connection to sky, natural light, and natural air flow. Each internal room has a direct connection to an outdoor courtyard, deck, or breezeway. A deep connection with the subtropical climate of the Sunshine Coast is encouraged through the shifting of typically internal features such as fireplaces, showers, baths to the outdoors. A predominantly native plant palette reinforces the coastal aesthetic.
The site responsive design is intrinsically sustainable, with consideration of seasonal and time of day uses and a deep understanding of the local environment and climate. The resulting uncomplicated, yet refined structures and spaces are rugged and coastal in character, inviting relaxation and providing an escape from the domestic character of a permanent home.