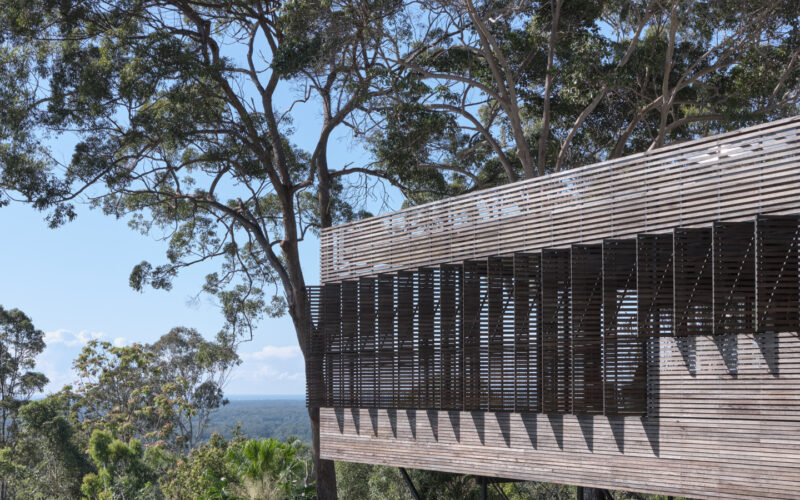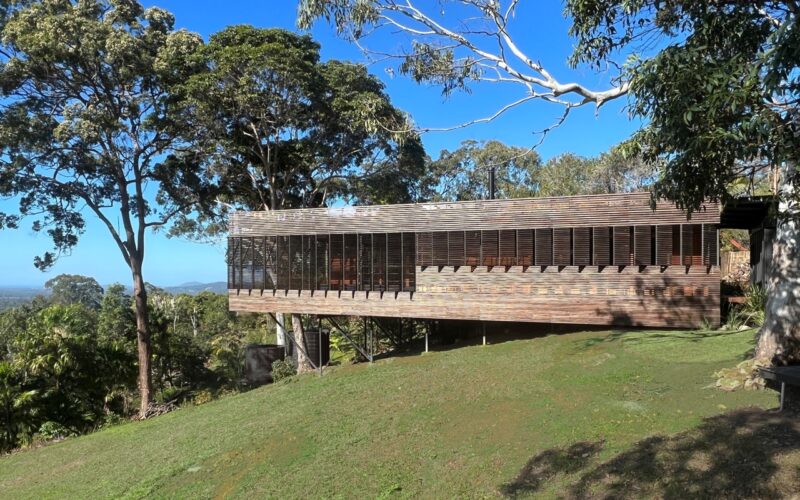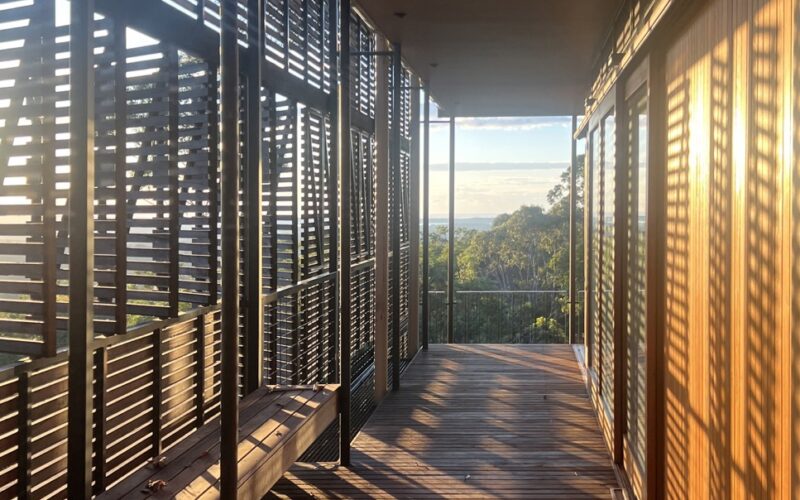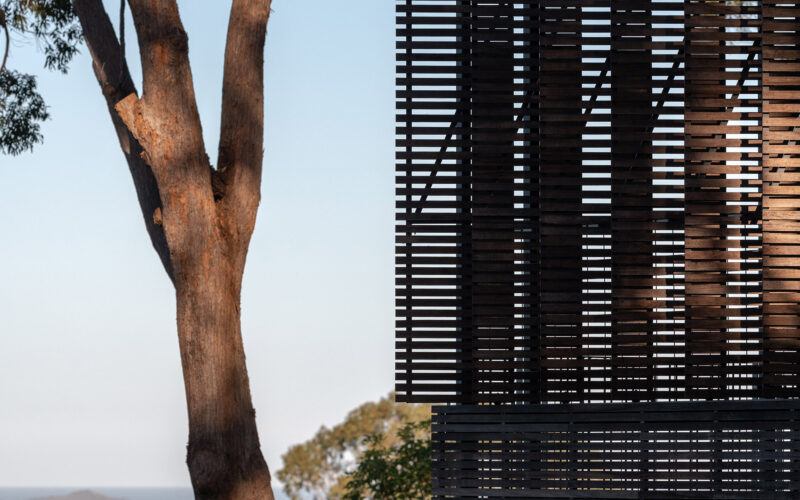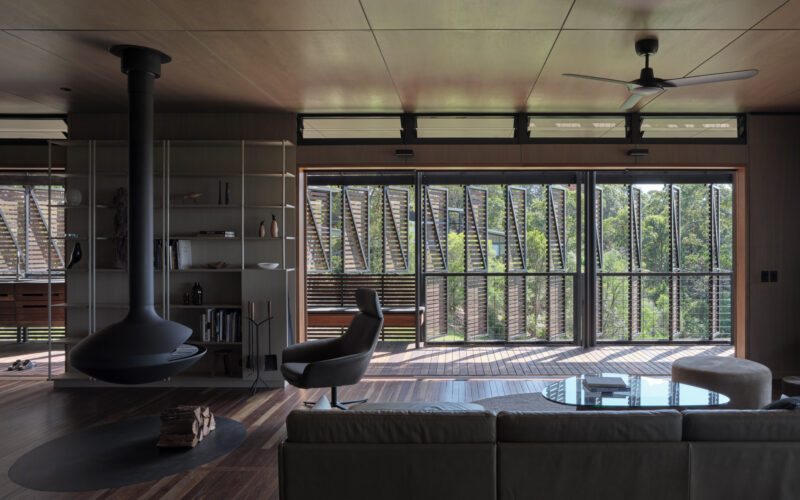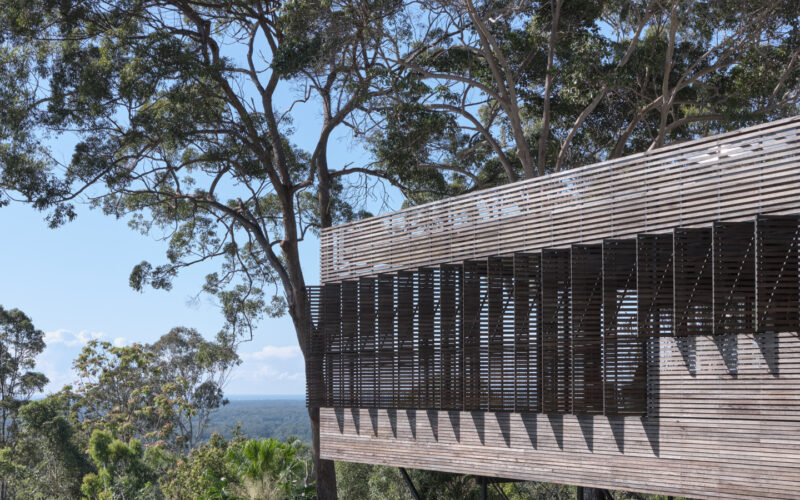 20. BARK STUDIO aND Art Room
413 Sunrise Road, Tinbeerwah
Precinct:
Noosa Hinterland
Open:
Sunday // 10:00 am - 1:00 pm
Self guided tours - come along and chat to architects Lindy Aitkin and Stephen Guthrie of Bark Architects
Tours:
Sunday // , , 10:00 am, 10:30 am, 11:00 am, 11:30 am, 12:00 pm, 12:30 pm
Guided tours on the hour in Studio and on the half hour in the Art Room
Architect:
Bark Architects
Wheelchair Accessible:
Limited accessibility
Architects Stephen Guthrie and Lindy Atkin's brief for themselves, with the 'Bark Studio' (2001) and the 'Art Room' (2022), was to demonstrate their design approach and philosophies, whilst making an inspiring place to live and work. Bark Studio, commercial and the Art Room residential will both be open on the day.
Elevated as a modernist pavilion in the Noosa hinterland, the Studio is a modular structure of portal frames wrapped with glass on three sides and a plywood 'billboard' facing the road.
Twenty years on, the Art Room is a timber companion building, next to the award winning Studio. The name comes from its previous life as an art classroom for a high school at Toowoomba. As a 1970's prefabricated school building, it has been relocated and transformed with plywood lining and Blackbutt doors and cladding. The veranda and 'port racks' have been replaced with 1.3km of recycled hardwood battens as an operable screen, providing privacy and vistas, whilst celebrating the play of light and shadow.
The Art Room has inherent flexibility and adaptability to be configured as an event or meeting space, a work space, guest quarters or a small house.
Eye catching and memorable, this pair of buildings perches carefully on the hillside and generously frames a 'public' view of the Noosa coastline.
Booking:
413 Sunrise Road, Tinbeerwah - Guided tours on the hour and half hour - Studio is not wheelchair accessible. Art Room is Accessible.