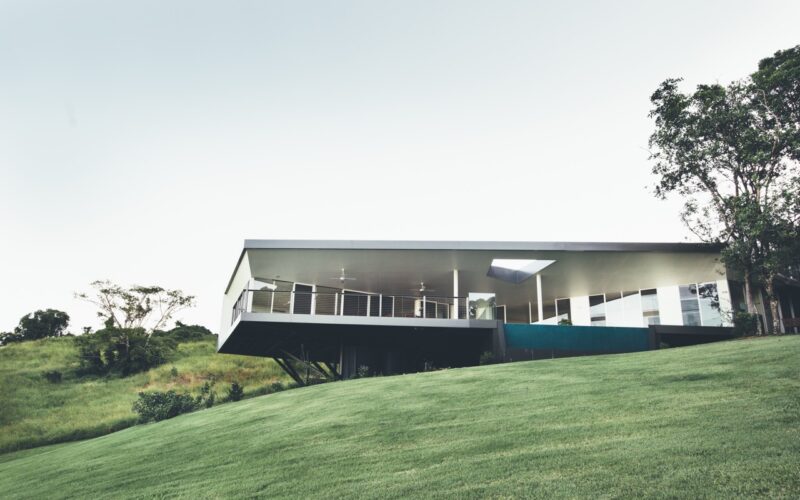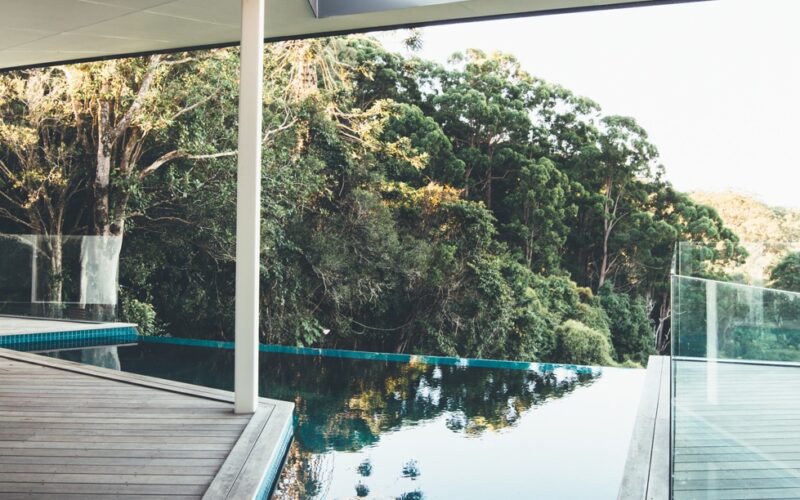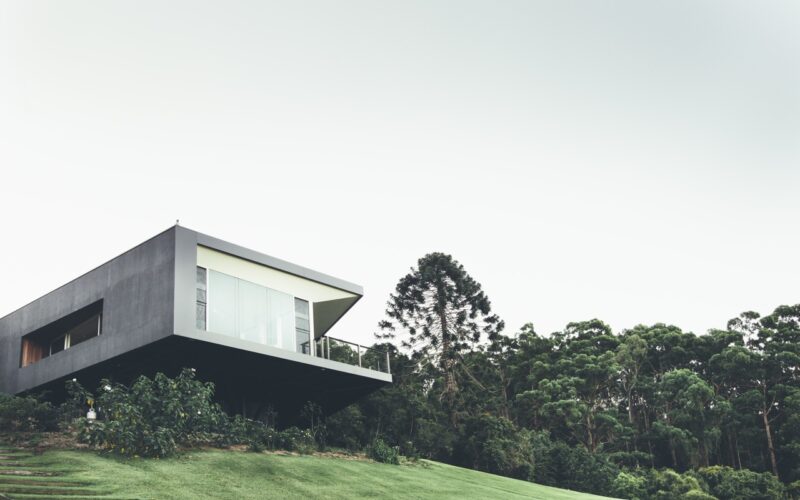 11. Stealth House
Booking open Thursday 5 October at 12pm
Precinct:
Palmwoods / Nambour
Open:
Saturday // 10:00 am - 12:00 pm
Tours:
Saturday // 10:00 am, 10:45 am, 11:30 pm
7 cars only and 25 people max per tour.
Tour Size:
20-25 per tour
Tour Tip:
Parking is limited. Walking shoes required for driveway
Architect:
Sealand Architects
Wheelchair Accessible:
No
The client's brief was for a house for themselves, but also a place where their grown-up children and family could come and stay. The clients had an appreciation for the natural beauty of their property. Our strategy was to design a house that not only complimented the natural landscape but would become part of it and provide the owners with an intimate connection with their surrounding environment.
One of the challenges was to develop a design that enabled the house to have views towards the ocean to the east, as well as maximising the winter sun and rainforest views to the north. The other consideration was the elevated site with views to the coast means that you are exposed to the prevailing winds coming off the ocean.
Our solution was a plan configuration that folded around a protected north-east facing deck with views into the rainforest in the foreground and panoramic ocean views in the distance. The public areas of the house, such as the kitchen, dining, and living open towards the deck and pool with ocean views beyond. The bedrooms and bathrooms are more private with intimate views back into the rainforest and creek to the north.