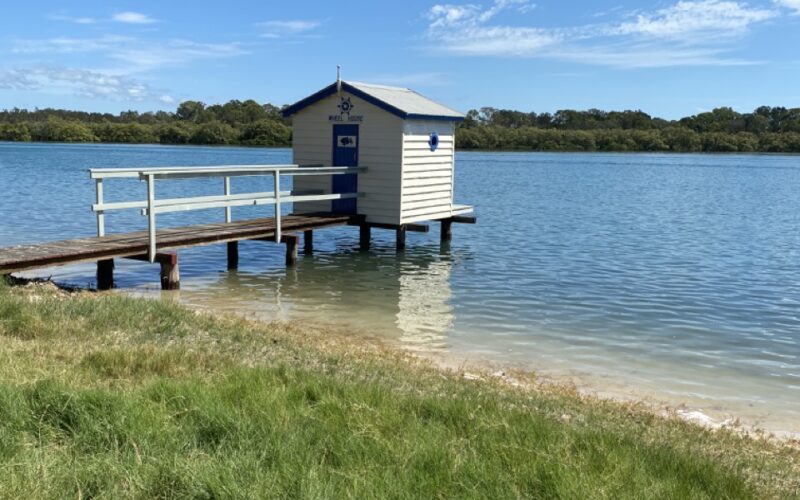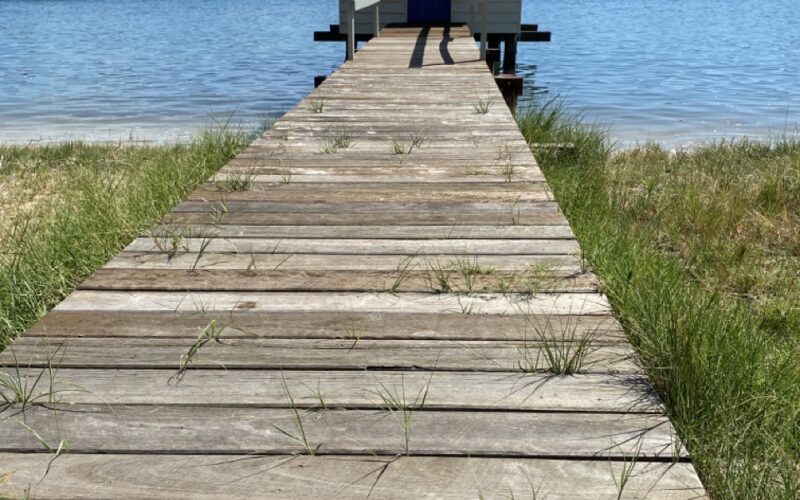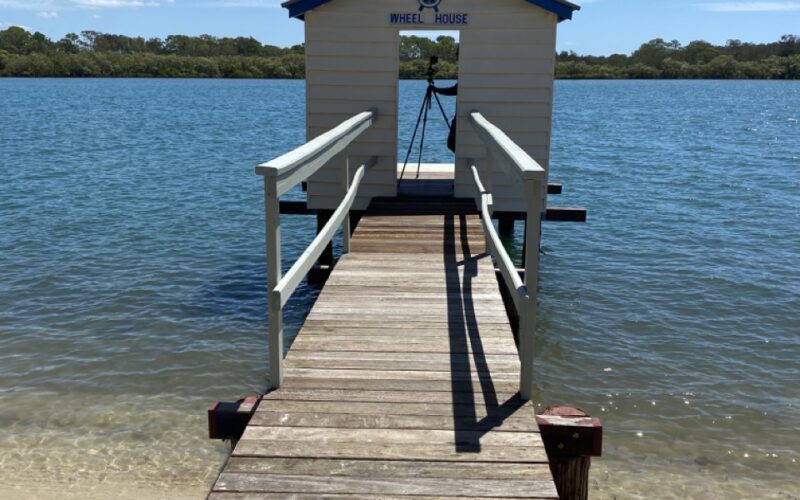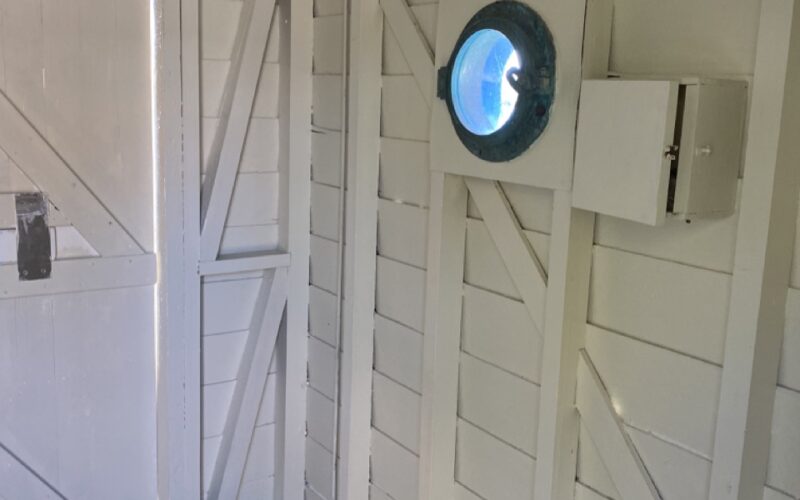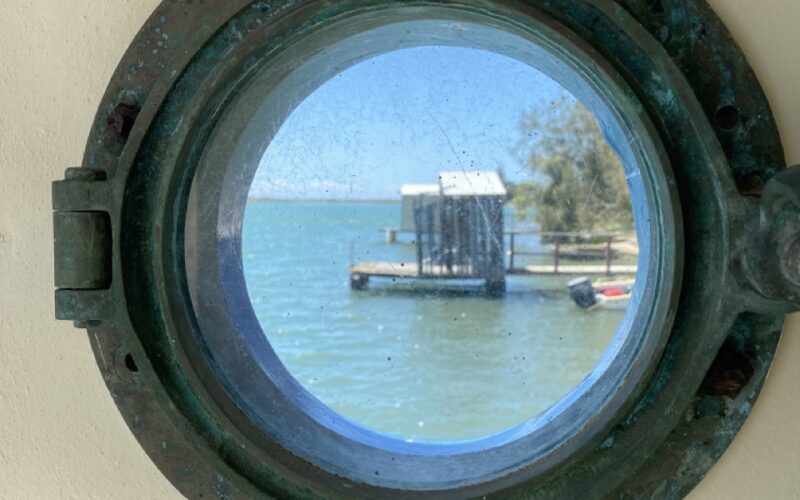 14. The Wheel House
165 Bradman Ave, Maroochydore
Open:
Saturday // 10:00 am - 2:00 pm
Self-guided tours with volunteer guides in attendance
Tour Tip:
10 minutes per self guided tour
Wheelchair Accessible:
No
The iconic Maroochy River Boat House has just been meticulously restored, using traditional methods by the Buderim Men's Shed. The project which took place over four years is finally complete, much to the joy of the owners and the community at large.
This boat house is one of five privately owned, heritage listed, boat house structures on Bradman Ave and all are considered significant pieces of Maroochydore history. The buildings were constructed between 1940 and 1970.
The character Boat Houses are well loved and are highly visible on the river when entering Maroochydore. They act as an aesthetic identity for the bustling coastal town and are often captured in wedding shots and dramatic sunset photography.
This building was constructed in 1965 and after weather damage and recent vandalism was in desperate need of restoration. The owners partnered with the Men's Shed, Council, and the Department of the Environment and Science, to restore, preserve and ensure the longevity of the iconic Boat House for all to visually enjoy.
The difficult project was subject to the tides, availability of specialist materials and trades. The restoration work was carefully undertaken by twelve members of the Buderim Men's shed. It was guided by a specialist heritage building advice report, and structural advice from a character builder specialist.
The owners would like to celebrate the wonderful refurbishment works undertaken by the Men's Shed. They would also like to thank Cr O'Pray for establishing a way forward between the authorities and providing specialist advice to get the project underway.
Council added the five remaining, iconic boat houses to the local heritage register in August 2020, to elevate their status and retain the character buildings into the future. Council is committed to protecting significant cultural heritage places, so they are preserved for future generations.
Buderim Men's shed is one of the biggest in Australia with over 300 active members. They undertake a range of fantastic community projects while helping members with health, wellbeing and social inclusion through interest-based activities.
This project is a wonderful example of community collaboration to preserve our regions history.
Work on the building was guided by Geena Sheer of Virtus Heritage.
www.virtusheritage.com.au