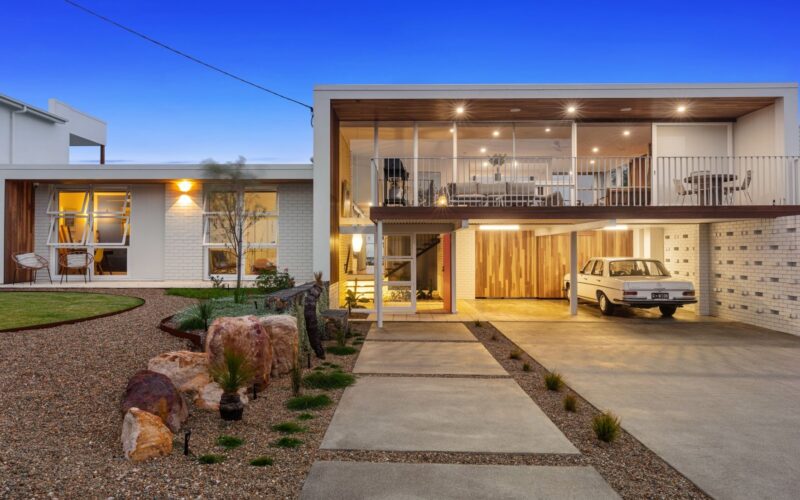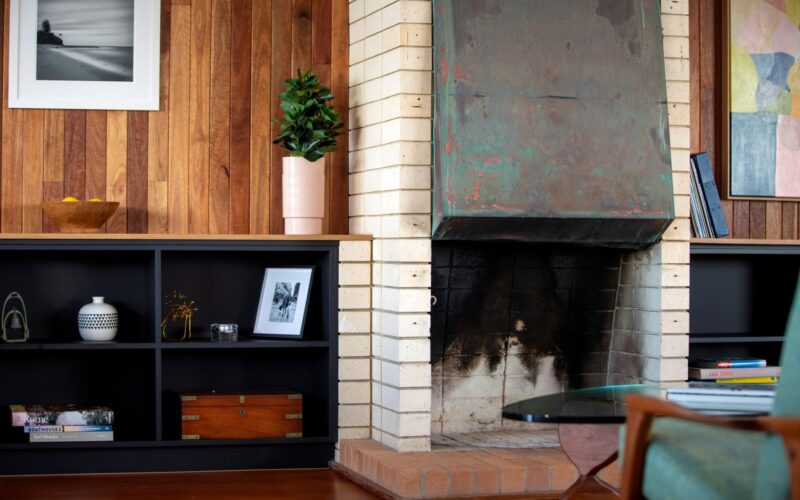 2. The Geddes House
Bookings open on Thursday 5 October at 12pm
Open:
Sunday // 11:00 am - 1:30 pm
Tours:
Sunday // 11:00 am, 11:45 am, 12:30 pm, 1:15 pm
Pre-booked guided tours
Tour Size:
20 people per tour
Tour Tip:
20m per guided tours
Architect:
Original - Vitaly Gzell; Restoration – O.G.E Group Architects
Wheelchair Accessible:
Limited accessibility
Designed by renowned Brisbane-based architect Vitaly Gzell and built in 1965 for the Geddes family on a massive 1517 sqm block, this classic seaside home enjoys sweeping views over the beach, Pumicestone Passage and the Glass House Mountains.
After purchasing the home, the new owner decided the mid-century treasure needed to be returned to its former glory. He embarked on a major restoration project to highlight the building's distinctive modernist facade, expansive windows, and impressive brick work.
O.G.E Group Architect's design brief was to create more liveable space downstairs, maximise views of the northern outlook, and incorporate energy efficiency.
The renovation was as complex as it was beautiful, taking nine months to complete. Original design elements, such as the original crows ash timber flooring and bathroom mosaic work were painstakingly restored.
Given the building's proximity to the ocean, structural woodwork and beams, including timber, steel and external cladding were all rotting and needed to be replaced.
Detailed research ensured new balustrading in the home reflected Gzell's original designs from other residential homes he had worked on.
Saved from demolition and faithfully restored, today The Geddes House is an inspiring, muchloved family home which demonstrates the timeless nature of mid-century design.