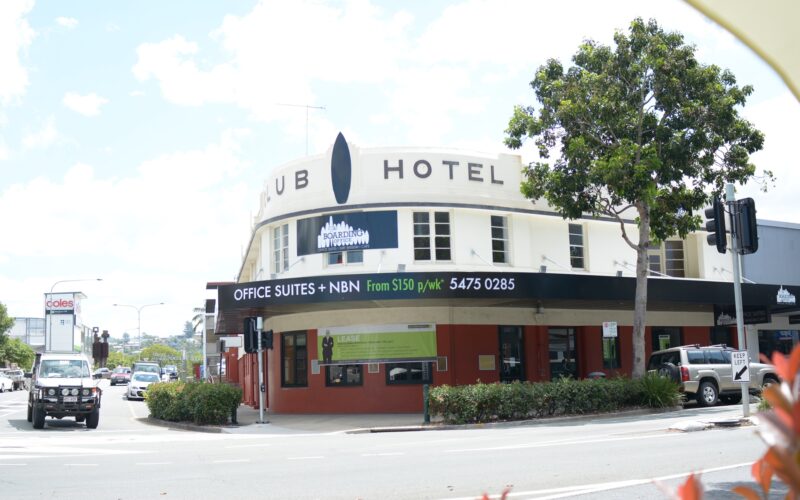 Club Hotel
74-84 Currie Street (Cnr Mill Street), Nambour
Precinct:
Palmwoods / Nambour / Yandina
Architect:
Original architect unknown. Renovation by KP Architects
Nambour's landmark Club Hotel was originally built in 1911 as a timber saloon – something quite typical for that era. It burnt down during a main street fire that decimated half of the town in the late 1930s and was reconstructed. Its redesign portrays a distinctive art deco style that's still reflected in the building to this day. For Currie Street and the wider Nambour community, this building has stood as an important part of their history for many years. It has been the gatekeeper to the town, the iconic cane crossing of the main street where the tracks still remain, and of course the original Moreton Sugar Mill. The Mill site which is now the site of a Coles supermarket, the Nambour & District Historical Museum Association and the iconic cane crossing of the main street, sit adjacent the rear of the site. Fortunately previous tenants always had a mutual respect for the space, operating their businesses in a way that honoured its rich history and iconic features and left much of the original construction and style in place. The Boarding Office, current Level 1 tenants of this building, have recently completed a renovation of the floor that had previously been vacant for over 10 years. The renovation pays homage to the building's unique style and beauty and its past use as a boarding house.