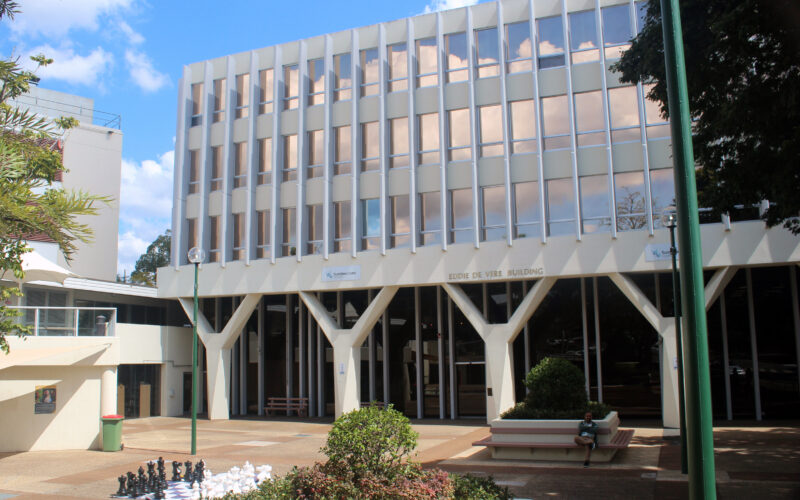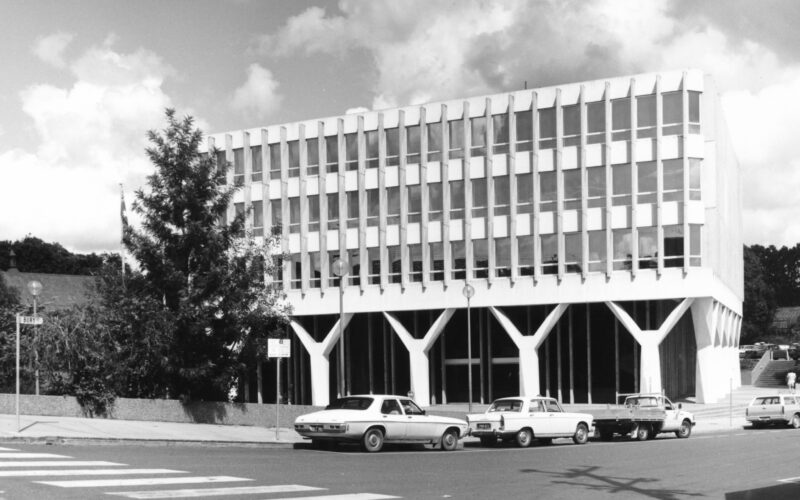 Eddie De Vere
130-134 Currie Street, Nambour
Precinct:
Palmwoods / Nambour / Yandina
In the mid 1970's, the then Shire Chairman of the Maroochy Shire, Cr Eddie De Vere commissioned the construction of a new local government precinct which would include a 12 storey local government shire chambers and office building, library and town square. The Council engaged James Birrell, who was a well-known architect and town planner specialising in public architecture. James's body of work prior to this commission included projects for the Brisbane City Council with buildings such as the Toowong Library, Centenary Pool Centre and Wickham Terrace Car Park. Although the council chambers was designed to accommodative a total of 12 floors, 5 floors were built with the vision for future expansion over time. The design of the council chambers facade has utilised a form and layout derived from the 'Golden Mean', an ancient Greek architecture ratio that references natural order. Opened in 1978 the Eddie De Vere building currently accommodates the Sunshine Coast Council Chambers and administration.
Booking:
Tours depart from the Eddie De Vere forecourt. Visitors will tour the Council Chamber and Committee Meeting room.