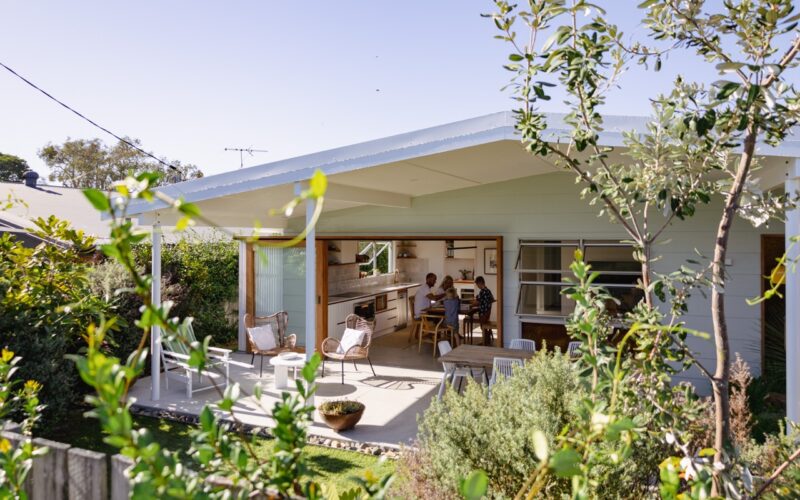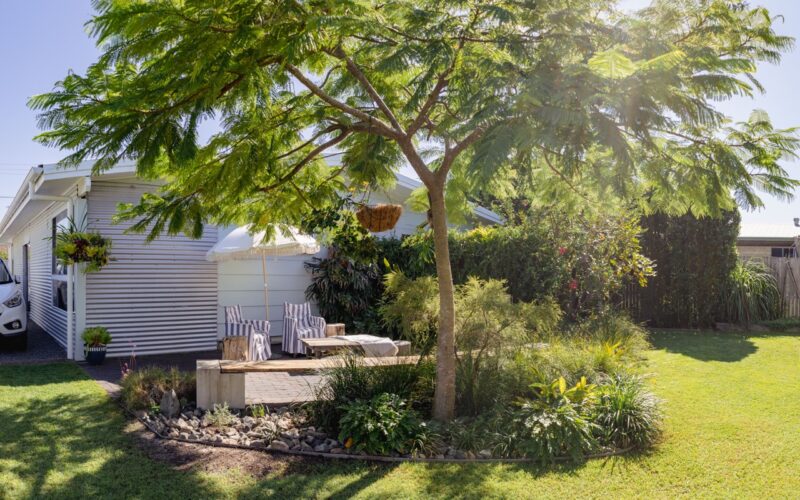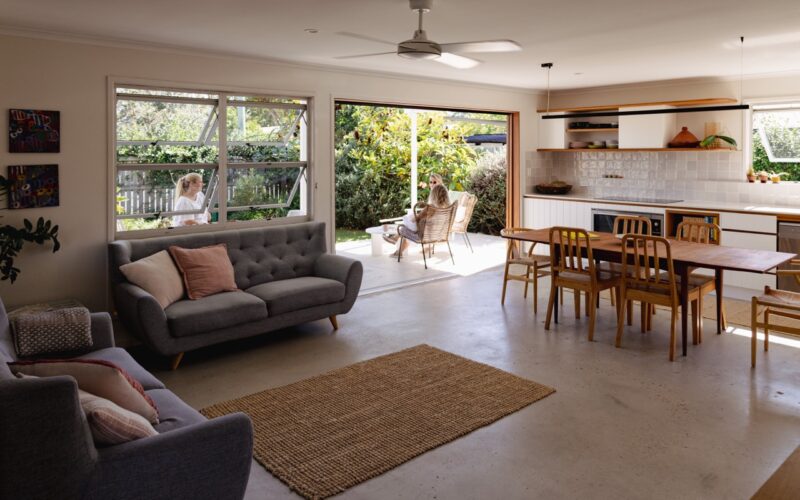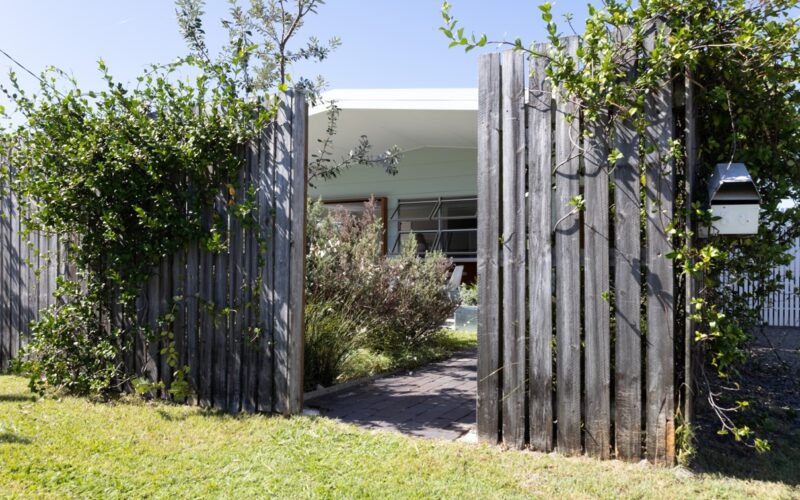 7. 'Yellow Bell' House at currimundi
Bookings for this house will be open on Thurs 5 October at 12pm
Open:
Saturday // 10:00 am - 1:30 pm
Tours:
Saturday // 10:00 am, 11:00 am, 12:00 pm, 1:00 pm
Pre-booked guided tours
Wheelchair Accessible:
Limited accessibility
'Yellow Bell Beach House' at Currimundi is a well considered and affordable renovation of a 1950s beach house.
The original home was a simple box with no direct connection to the front or rear yard and the site was a blank canvas for landscaping with loads of potential. The initial focus was on landscaping the yard with native coastal species and a large shade tree in the back yard to help cool the site.
The first major intervention was to create a better connection with the front yard to the north and bring the landscape in. Creating that true indoor outdoor living was the key to unlocking the little house and responding to the amazing climate on the Sunny Coast.
Inspired by the no-nonsense detailing in the old Beach Shacks, central to the approach was also on repurposing where possible to save money and waste. The carefully crafted interventions have enhanced the home beyond measure, honoring the original house and responding to the Sunny coast climate and way of life
This house is featured in the Cool Homes for the Sunshine Coast booklet and online course that can be found on the Sunshine Coast Council website.