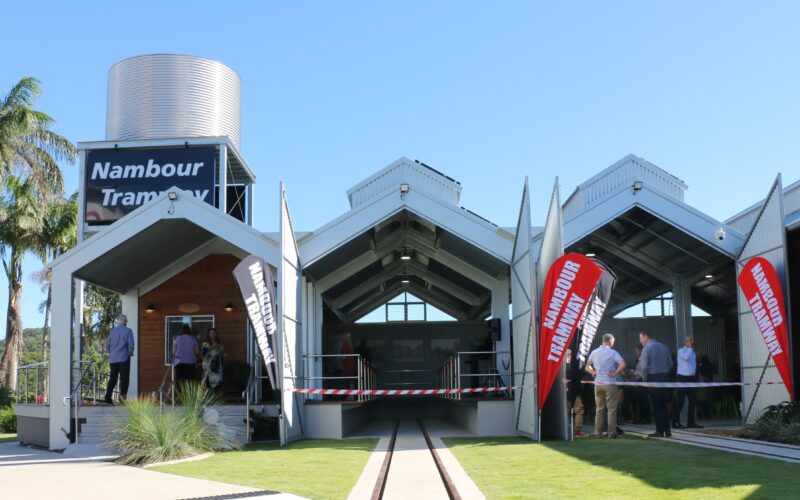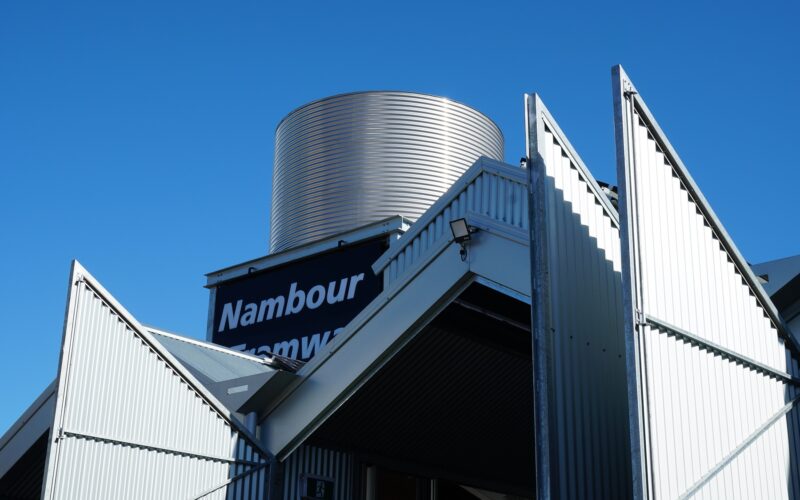 The Nambour Tram Terminus
28 Mill Street, Nambour
Precinct:
Palmwoods / Nambour / Yandina
Architect:
Trevor Smith, Greeway Architects
The Nambour Tram Terminus building forms an integral part of a 10-year project to reactivate the heritage listed Tramway that runs through the Nambour CBD. In the near future, the Terminus will house a unique Tram which will run along the old Cane Tramway, through the centre of town, and eventually into the Nambour Show Grounds, giving the town great opportunities to capitalise on a piece of moving street art. The building's design has taken inspiration from the old Moreton Mill, with its tropical rooflines, the use of traditional corrugated iron, and merging gables. Architect, Trevor Smith, from Greenway Architects, has captured the essence of Nambour's past in a contemporary building that has, since its opening, become a pivotal hub for the community. The design not only offers a meeting place, but also a visitor information centre, sited within a few steps of both bus and rail drop-offs. It also houses office space for a Town Project Officer. The Tram, that is currently under construction, will be housed on-site and will be unique to Nambour. It will feature a futuristic "Steam Punk" design, run on heritage 2" track, and draw its power from the 92 x 350 kw solar panels located on the Terminus roof. It will not use batteries to store its energy, but rather, embrace the emerging technology of super capacitors. Come and join us to view the building and large scale rendered view of the Tram design.