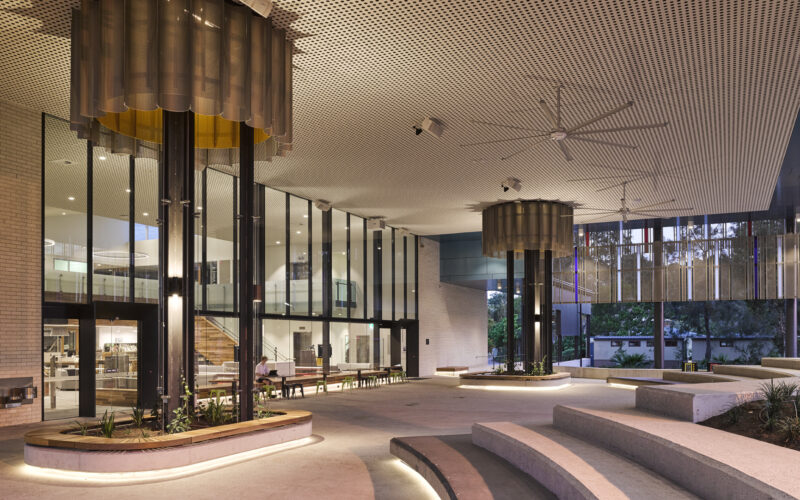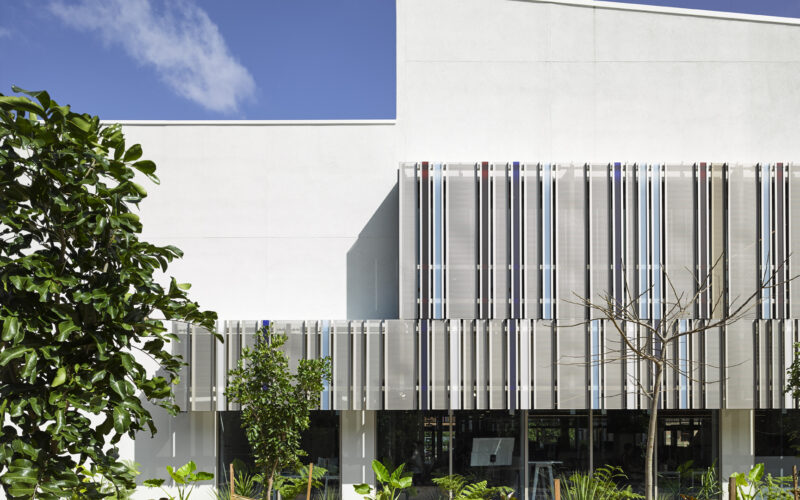 ST ANDREW'S ANGLICAN COLLEGE LEARNING CENTRE
40 Peregian Springs Dr, Peregian Springs
Precinct:
Noosa / Noosa Hinterland
Architect:
Wilson Architects
Awards:
2019 - Gabriel Poole Award for Building of the Year - AIA Sunshine Coast Awards
2019 - Regional Commendation for Educational Architecture - AIA Queensland Awards
The Learning Hub has provided St Andrew's Anglican College with a highly valued heart; an outdoor civic space for student gatherings, casual school assemblies and outdoor music events, and a link between the primary and secondary campuses. Internally, libraries, flexible learning spaces, staff offices and student lounges are arranged to maintain strong visual links to the outdoor space. Smart acoustic solutions to achieve diverse activities are incorporated as part of an overall design response. The building is a welcoming space that provides life to the wider Campus community. Wilson Architects had a clear vision of a library design that was premised on establishing a multi-skilled IT and library team that uses a triage process to manage student interaction. Flexible learning areas are the corner stone of the Learning Hub and their use in practice perfectly reflects their design intention. The four areas are used as individual teaching spaces, as double spaces or, for collaborative learning, as a single space. The Learning Hub features a large open space on the ground floor - the Student Hub. This space is not timetabled for classes, but serves as a place of student, staff and parent collaboration and interaction, in both formal and social settings. Like the Student Hub, the Loft provides a quiet space for senior students to use during free periods or at other times to do private study or revision.