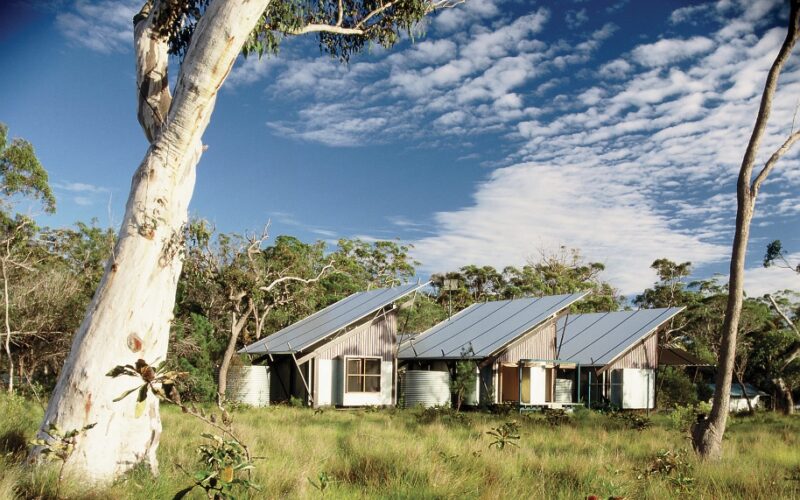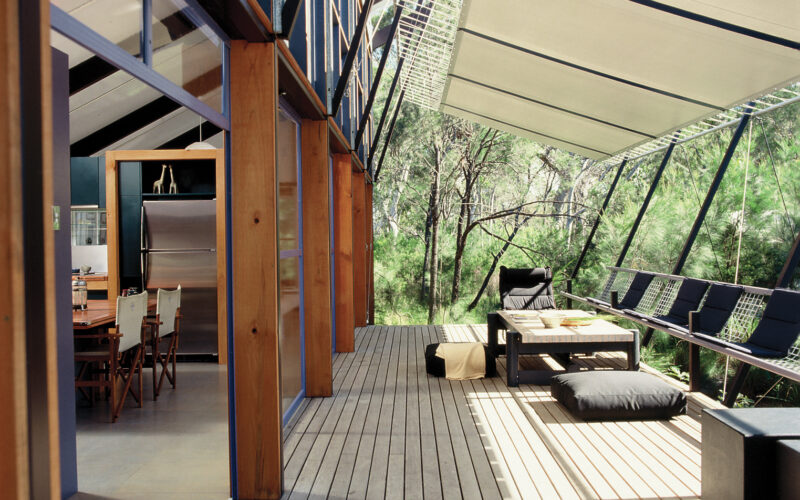 Lake Weyba House
Lake Weyba (address confirmed when booking secured)
Precinct:
Noosa / Noosa Hinterland
Located on the northern end of the Sunshine Coast, set in wallum woodland near Lake Weyba, the house is three single story blocks with steep skillion roofs opening northwards. A pavilion for living, one a wash house and the third for sleeping. The pavilions are lighter towards the top and folded steel cladding wraps around the base. A wonderful house of extraordinary design, Gabriel and Elizabeth Poole collaborated to create a place which is empathetic of both the inhabitants and the environment in which the house sits. With considered sustainable design and high functionality, this home speaks of a specific architectural style, of light, and of openness to the unique surrounding landscape. 'I am involved in the romance of design — practical and functional but with the potential for an emotional connection. A good building system can help you into a lovely environment and create a space where the soul can play,' Gabriel Poole.
Booking:
Bookings open on Wednesday 9 October at 9am. To secure your booking visit this building page, click on the "BOOK NOW" button and follow the prompts through the Eventbrite website. To ensure a fair allocation there will be a limited ticket allocation per person. Bookings will be taken on a first come, first served basis. Pre-booked tours will book out quickly. There will be no waitlists, so if you miss out, please check back in case others cancel.