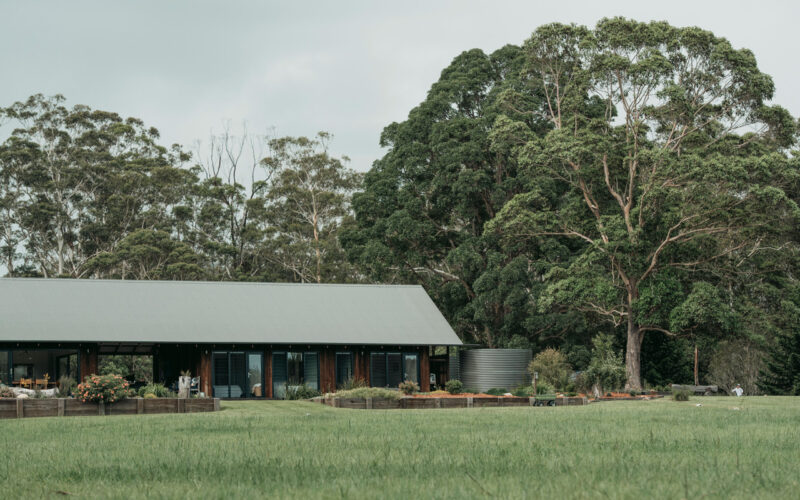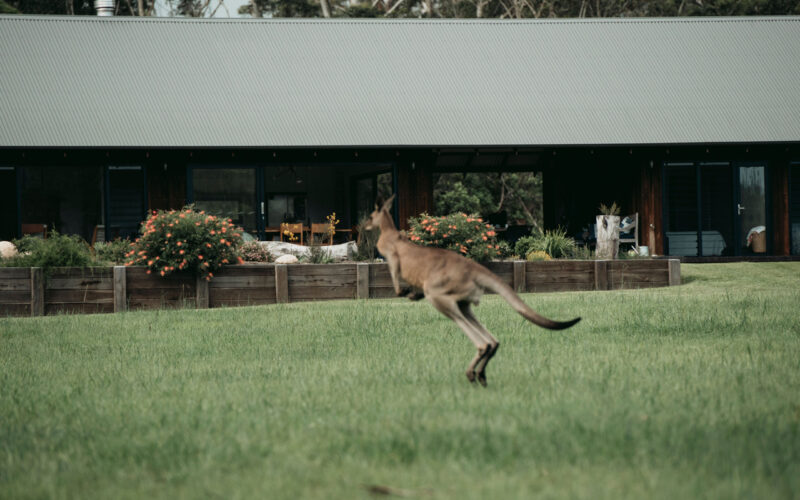 The Paddock
Tinbeerwah (address confirmed when booking secured)
Precinct:
Noosa / Noosa Hinterland
Architect:
Teeland Architects
The Paddock is located on semi-rural acreage in the Noosa hinterland, with views north to Mount Tinbeerwah. The owners were inspired by an early 1970s Guildford Bell designed house on a family farm near Eidsvold with ironbark cladding and a mid-century style. Care was taken to value the natural features of the block and blend into the rising contour of the landscape while providing a simple, timeless family home that brings the outdoors in and allows for relaxed entertaining. The Paddock is off-grid using solar power, a lithium battery storage system, waste water treatment system and water tanks. Thermally passive design has been achieved through positioning, cross ventilation and a concrete slab creating a cool retreat in summer and a warm, sheltered haven in winter. The practicality of the daily spaces a young family uses, combined with how the house encourages you to look outside and appreciate the wonderful surroundings, makes living at The Paddock a constant joy. Visitors to The Paddock often comment on the immediate sense of calm and escape they feel when they arrive.
Booking:
Bookings open on Wednesday 13 October at 9am. To secure your booking visit this building page, click on the "BOOK NOW" button and follow the prompts through the Eventbrite website. To ensure a fair allocation there will be a limited ticket allocation per person. Bookings will be taken on a first come, first served basis. Pre-booked tours will book out quickly. There will be no waitlists, so if you miss out, please check back in case others cancel.