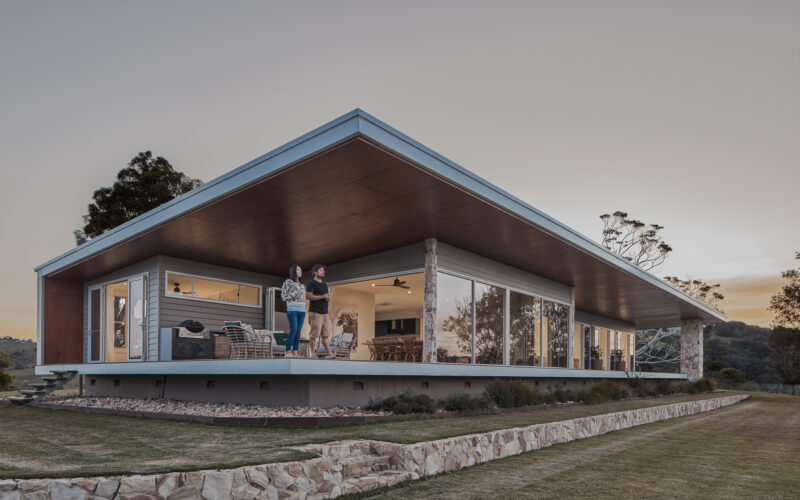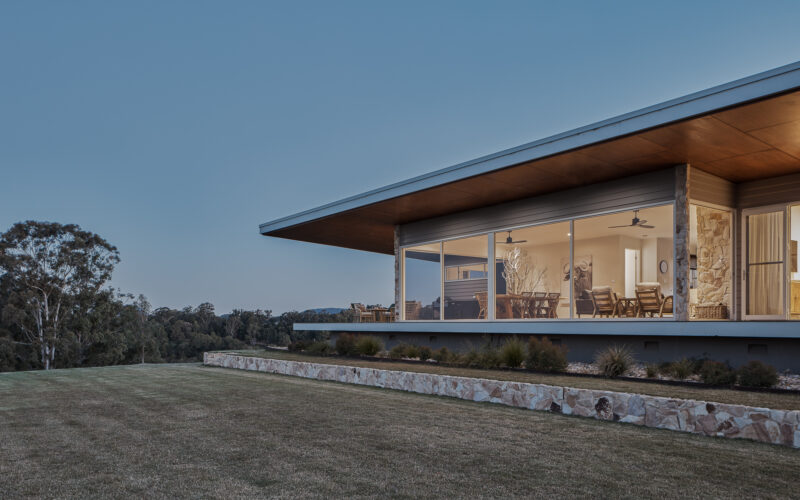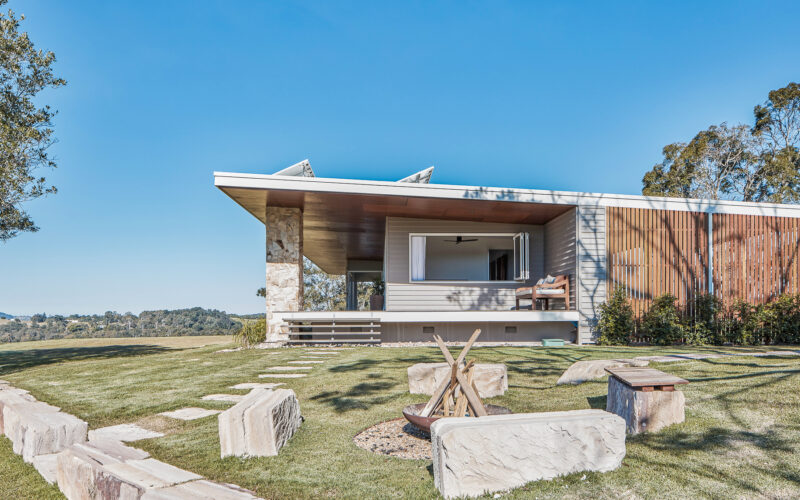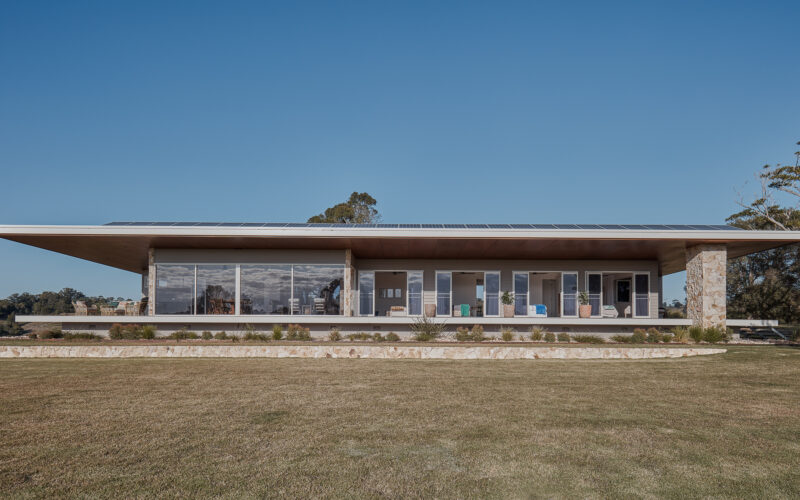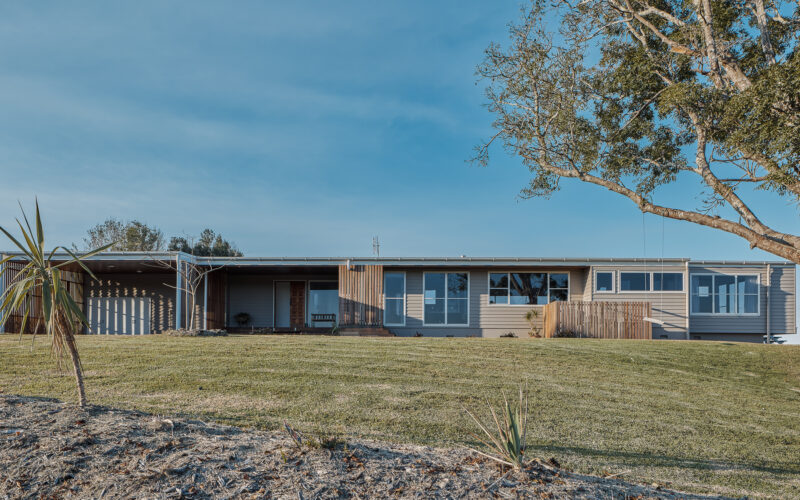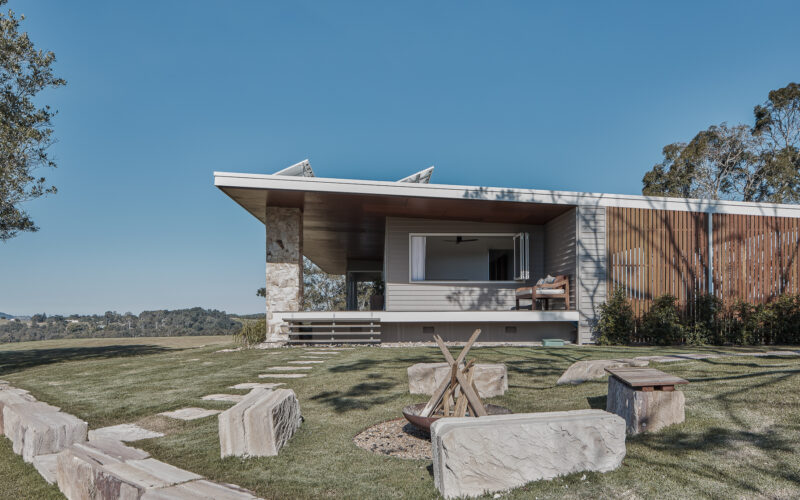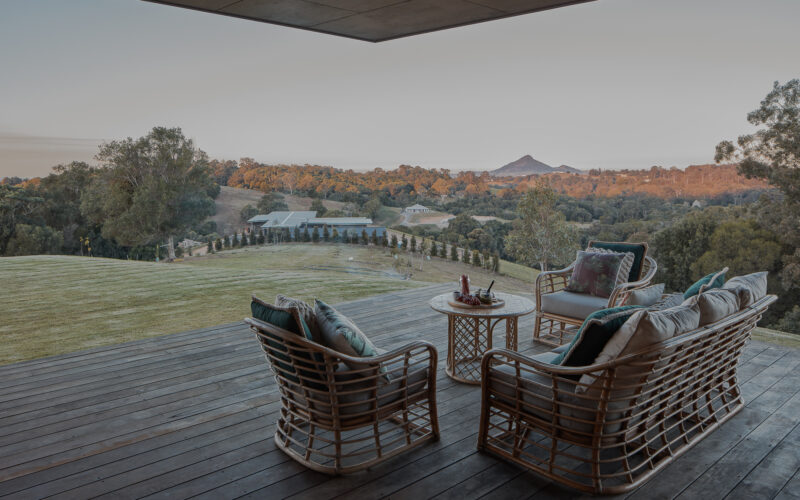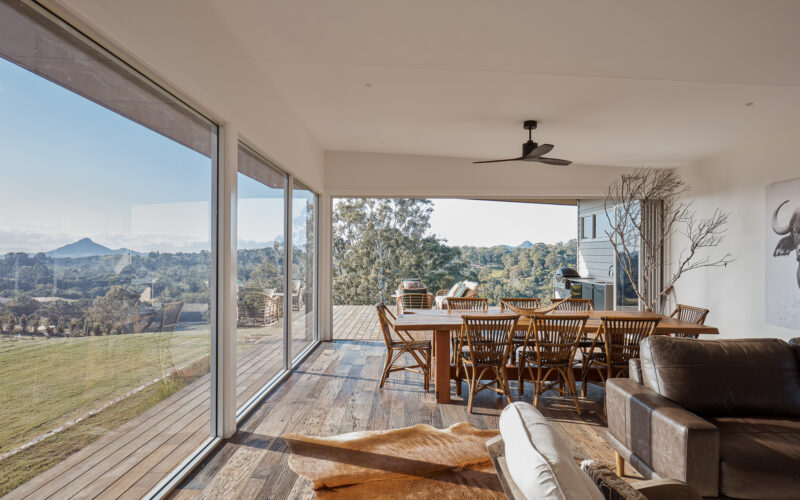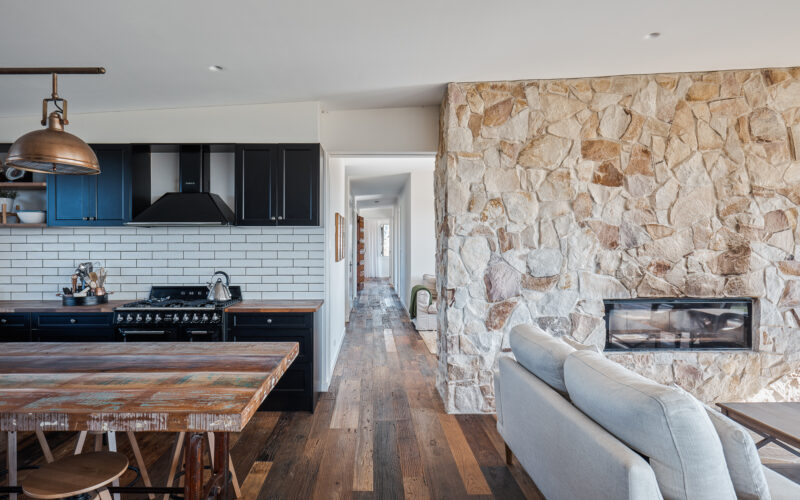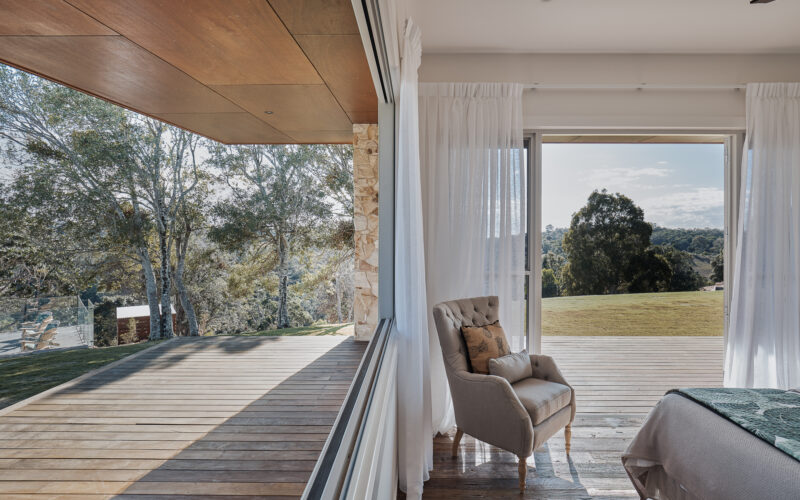 19. Black Mountain Residence
Bookings open Thursday 5 October at 12pm
Precinct:
Noosa Hinterland
Open:
Sunday // 9:00 am - 3:30 pm
Tours:
Saturday //
Sunday // 9:00 am, 3:00 pm, 10:00 am, 11:00 am, 1:00 pm, 2:00 pm, 3:00 pm
30 minutes guided tours
Tour Size:
15 people per tour
Wheelchair Accessible:
Limited accessibility
Positioned on an elevated property the residence is an exploration in minimal cantilever building forms.
The balcony absent of obstructions allows the user to enjoy the surrounding views uninterrupted.
Contemporary in form the simplicity of the architecture is softened by use of natural materials offering a warm living experience.
The floor hovers above natural ground offering the residence a level of security from wild life experienced at the property.
The balcony wrapping around living spaces offers external living spaces in all weather conditions.
Landscaping and stone retaining walls reinforce the floating nature of the residence while anchoring the residence to the site.
The residence, landscaped areas and existing trees offer an outdoor experience fundamental to the client's family needs.
The residence has been designed to offer a transparency to the landscape with a focus toward the vast turfed area and the western climbing tree both observed from the elevated balcony.