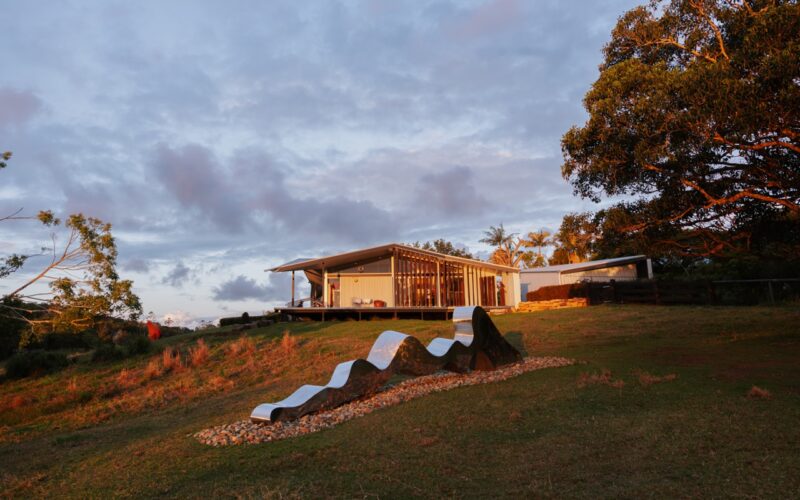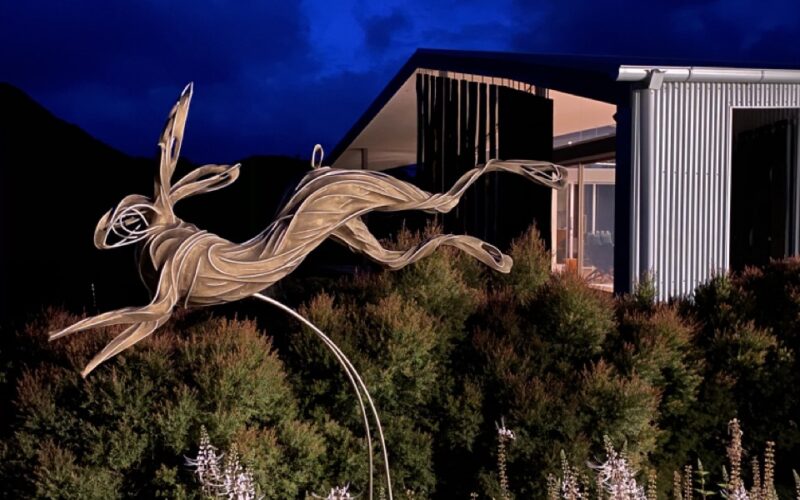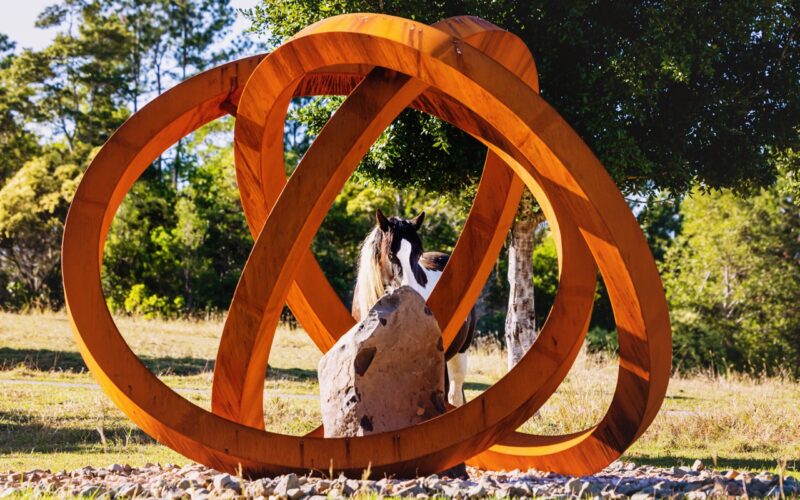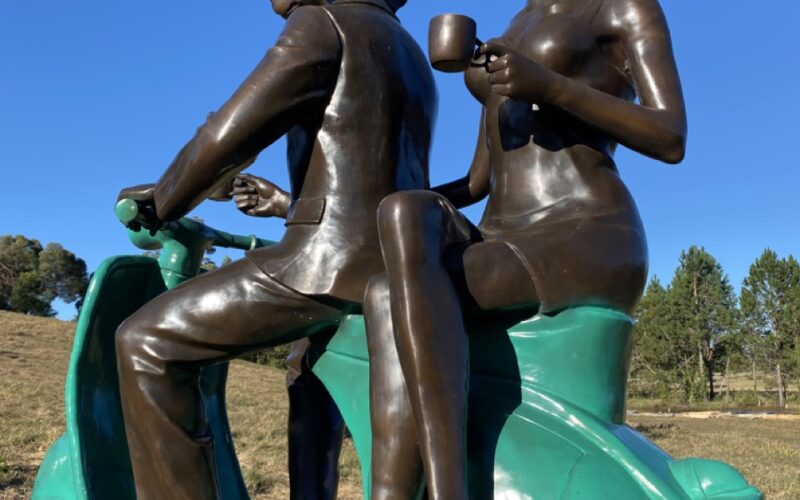 18. Moon Mountain Sanctuary
Bookings open on Thursday 5 October at 12pm
Open:
Sunday // 1:00 pm - 4:00 pm
Tours:
Sunday // 1:00 pm, 2:00 pm, 3:00 pm
Pre-booked guided tours
Tour Size:
15 people per tour
Wheelchair Accessible:
Limited accessibility
Awards:
2020 - Sunshine Coast – Residential Architecture. Commendation - QLD Regional Architecture Awards
2020 - Architectural Design – Residential. Winner - Good Design Awards
Though modest in scale, this thoughtful project in the Noosa hinterland reflects a radical approach to rural life, and co-existing with nature.
A most unusual proposition was at the heart of this project. The clients wanted the architecture of three modest new structures to help forge a close relationship with a herd of brumbies that now have free rein of their 35-acre property in the Noosa hinterland.
The design maintains an original farmstead and adds two outbuildings: a modest home of one bedroom plus study, and a detached garage. Together with the farmstead, they define the property's domesticated zone without the fences or barricades typical to rural estates.
New structures reference Australian rural vernaculars in form and materials of corrugated steel and timber. The new house is carved around the site, responding to the landscape, culminating in a high roof gable to the north, framing a view of Mt Cooroy. On the west facade, salvaged local hardwood beams have been fashioned to function as a louvred sunscreen while referencing the crude slab huts of early settlement.
Downhill to the west, a horse pavilion is added beside a large unfenced paddock, where the owner works with the horses. There are no fences, gates or corrals that typical farm buildings use to control the movement of animals. It is separate yet visible from the house, allowing a respectful close contact between horses and people. The house and outdoor decks are elevated to allow the horses safe, but limited access to the domestic edges of the house.
The lack of fences between house and outbuildings also supports the clients' greater landscape projects of habitat regeneration to encourage diversity, and allow free movement of wildlife and the horses across the property. Their vision is not a wilderness as such, but a place for wildness.
The idea for turning a shed inside out for the horses came from watching how the herd would congregate under one of several mature fig trees on the property. They were sheltered but free to move, to adapt to both the weather and personality disputes within the herd.